Posted by Corona Cigar Co. on Aug 25 2020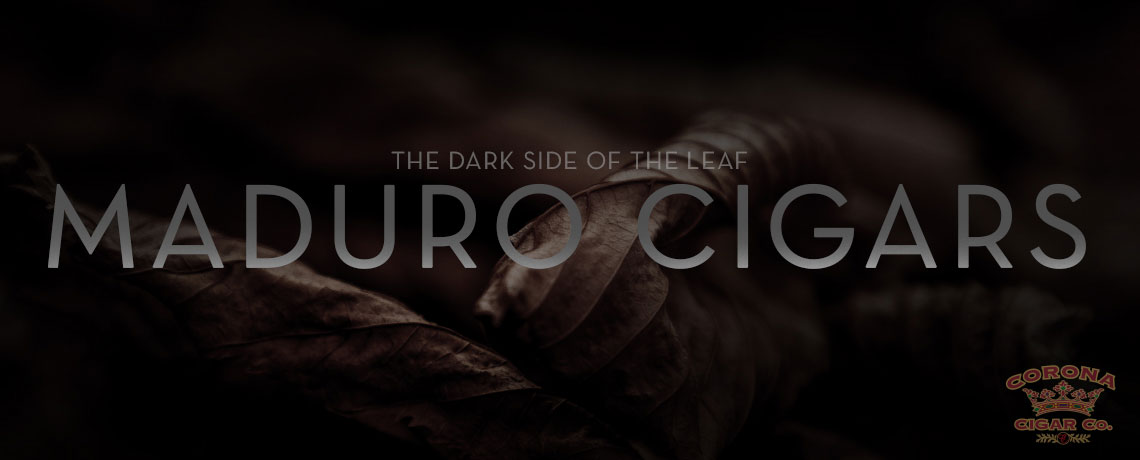 Are Maduro Cigars Strong?
Exploring new cigars can be intimidating. But fear not! Here's a quick guide to navigating the dark side.
You may have looked at a rich, dark, oily wrapper on a cigar, and thought to yourself "Wow, that looks strong!" But the truth is that not all maduros are strong, however there are strong cigars that are maduro.
Confused yet? That's okay.
With maduro leaves, you can experience a deeper spectrum of body and flavor than you can with tobacco's natural leaf counterparts. Simply, "maduro", en español, means "ripe". In regards to tobacco, this ripened leaf is achieved through a variety of methods, one of them being longer fermentation times. This leads to deep flavors, and a sweeter tasting leaf. Think Stouts vs. IPAs. In the industry over the years, consumers have generally gotten the idea that a dark cigar is supposed to be strong, in addition to being more flavorful, so manufacturers have taken to blending them with more nicotine-laden leaves, such as Ligero primings. Bear in mind that there are still very flavorful blends that are not particularly "strong" cigars. Strength is derived from the overall nicotine content, and the way it makes you feel, or the buzz, and there are definitely some cigars that can knock you back into your lounge chair if you aren't ready for it.
For some easy-going maduro smokes, take a look at Macanudo Inspirado Black , Diamond Crown Black Diamond, Corona Gold Series Maduro, or our Corona Nicaraguan 20th Anniversary Maduro. If you really want to crank that dial up to eleven, check out these flavor bombs, the LFD Double Ligero Maduro, Companion de Warped Rothschild, Punch Diablo, or Davidoff Winston Churchill The Late Hour. Just be sure to have a good meal beforehand.
Happy smokes, and be sure to share what you're smoking on Facebook and Twitter! We love to see what you're enjoying!
Our knowledgeable staff at Corona Cigar Co. is here to answer any of your leaf-related questions, so don't hesitate to ask us for help in picking your next great smoke!
Writer, Corona Cigar Co.