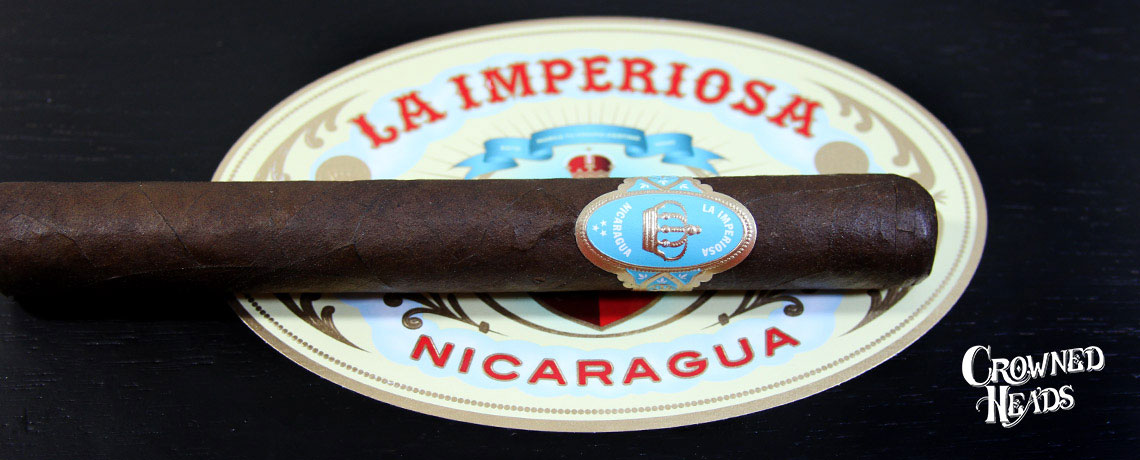 La Imperiosa Cigars
Crowned Heads is proud to introduce its newest, yet already familiar blends…La Imperiosa. Wrapped in a dark and imposing Ecuador Habano Oscuro wrapper and blended with pure Nicaraguan binder and filler tobaccos, La Imperiosa is identical to one of Crowned Head's most famous blends, the Las Calaveras 2014; hence the familiarity mentioned earlier. Released in May 2014, the Las Calaveras EL 2014 brand went on to become one of the year's most sought-after new releases, and was praised by cigar enthusiasts around the world. Despite selling-out in a matter of weeks, the demand for the Las Calaveras 2014 remained high and constant. So, Crowned Heads decided to respond to your demands.
La Imperiosa opens big with a burst of red pepper, before easing off the throttle and settling onto the palate with dense and multi-layered notes of dark fruit, earth, and charred meat. The flavor is at once dense and approachable, with a massively-brooding muscular structure. This is a tour de force of Nicaragua's finest tobaccos at their hedonistic best.
Originally a Cuban brand from the early 1900's, La Imperiosa translates to "the imperative," or, "that which is absolutely necessary or required." The artwork and band were inspired by the original Cuban vista and band of years gone by. Packaged in traditional 24-count boxes, La Imperiosa is currently available in four classic Cuban sizes. Each are manufactured at My Father Cigar Factory in Esteli.


Strength: Full
Wrapper: Ecuadorian Habano Oscuro
Origin: Nicaragua