Posted by Corona Cigar Co. on Nov 2 2016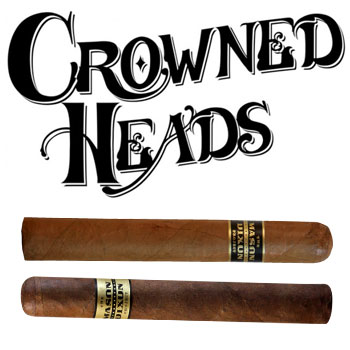 Which side of the Mason Dixon Line Are You On?
"A Yankee can become an honorary Southerner, but a Southerner cannot become a Yankee, assuming any Southerner would want to."

—How to Speak Southern, Bantam Books
Whether you are a southern gentleman or a staid northerner, the Crowned Heads cigar company has you covered with its limited-edition Mason Dixon Project cigars. Crowned Heads is an artisanal, small batch manufacturer of premium cigars. Their Mason Dixon Project limited edition cigars, offer only 25,000 of the Northern and 25,000 of their Southern editions.
The Northern Edition of the Mason Dixon Project Cigar is a medium to full bodied cigar. The Ecuador Habano wrapped long filler cigar offers both sweetness and spice. The cigar starts out with a peppery spice then adds notes of a plummy sweetness, all overlayed with an earthy taste of hay.
The Southern Edition of the Mason Dixon Project Cigar is also a medium to full bodied cigar. The Connecticut Broadleaf wrapper envelops an excellent long-leaf blend of Nicaraguan tobaccos. The rich flavor profile includes hints of spice, pepper, chocolate, coffee, leather, and cedar.
Crowned Heads is a premium cigar company dedicated to creating cigars of artisanal quality that are defined by a combination of excellent flavor, balance, and consistency. Both the Northern and Southern Editions of the Mason Dixon Line project are made for Crowned Heads by My Father Cigars in Nicaragua. Please contact Corona Cigar Co., we will help you choose the cigars that best suit your style and taste.