Posted by Corona Cigar Co. on Nov 2 2016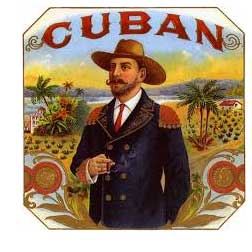 What does normalizing relations with Cuba mean for Cigars?
The recent decision by President Obama to normalize relations between the United States and Cuba does not mean that Cuban cigars, long forbidden in the United States because of the decades-old embargo, will be legal for sale in America. Only Congress can make that happen by repealing the embargo, and the prospect of that is somewhat problematic at best, at least in the near term.
But Bloomberg points out that "licensed travelers" (thus far undefined) to Cuba can import back into the United States $400 of goods for their personal use, $100 of which can consist of rum and cigars. If travel restrictions are loosened, then Americans will be able to visit Cuba to enjoy its beaches and quaint, stuck in the past culture, and bring back a memento of their trip in the form of fine Cuban Cohibas.
However, the new rules are not necessarily a game changer. Cuban cigars tend to be expensive, even in Cuba. $100 might buy one a dozen high-end cigars such as Cohiba and Partagas. $100 would not buy one even a single limited edition or vintage cigar.
Secondly, since the embargo, the American market has been taken over by cigar makers in the Dominican Republic, Trinidad, and other countries in the region. Many people, despite the mystique that Cuban cigars have, cannot tell the difference between Cubans and cigars from other countries. Part of the appeal is that of forbidden fruit.
Finally, Cuban cigars are already smuggled into the United States, usually by visitors to nearby countries where they are legal. Roughly ten to 30 percent of Cuban cigars made already land in the United States. One can enjoy a good Cuban if one has the moxie to try to slip some past customs or know someone who does.
The bottom line is that Cuban cigars will be more easily available, but not yet as easily as they were before the embargo.
For more information contact us.