Posted by Corona Cigar Co. on Oct 15 2020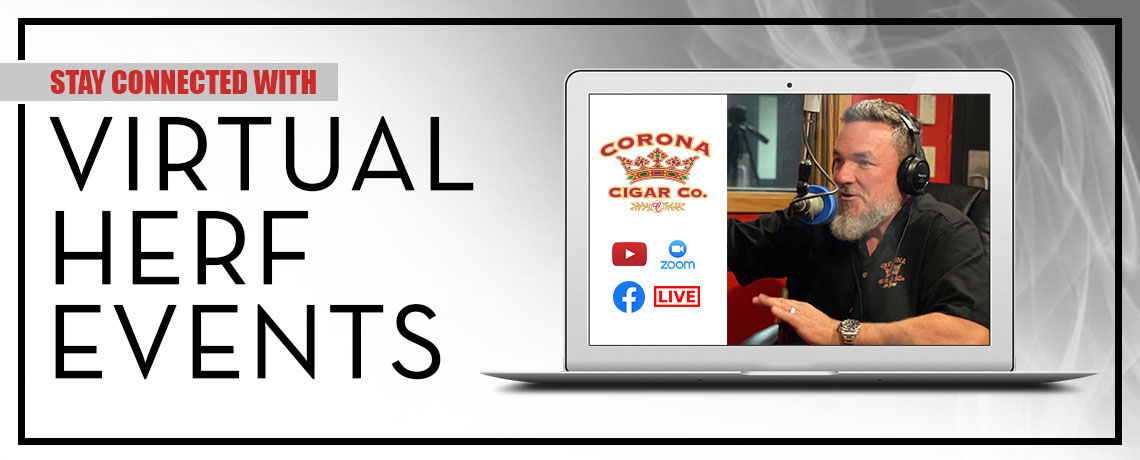 Virtual Events Are a Great Way To Stay Connected!
We all miss face-to-face cigar and drink events, don't we? In these pandemic times, sometimes it can be tough to get the full cigar experience when normal interactions are limited, or public safety is a concern. One of the greatest benefits of our technological age, is that we have social media and video chats always at our fingertips!
You've probably seen our virtual event postings and live streams by now - They provide a great way to still enjoy the company of fellow cigar aficionados while learning from industry veterans, and enjoying the conversation. At Corona Cigar Co., we even go the extra mile and create specially curated package deals so you can immerse yourself even more into the Ultimate Cigar Experience! These packs offer bottles of featured spirits, premium cigars, and even cool swag items, all at amazing event-only prices.
Join in on the next v-herf, or check out a recap of a past one. And as always, don't hesitate to contact us any time with help picking out your next great smoke! Stay safe, and keep enjoying The Good Life!
Writer, Corona Cigar Co.