Posted by Corona Cigar Co. on Apr 20 2017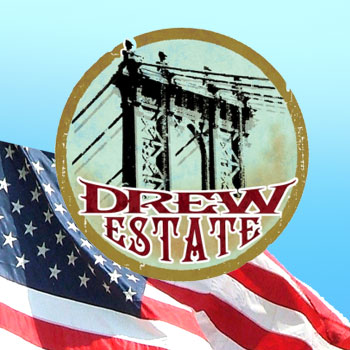 Three Picks to Start with the Broad Lineup of Drew Estate Cigars
Drew Estate Cigars are among the elite few manufacturers both immediately recognizable to cigar neophytes and widely praised by long-time cigar enthusiasts. But with fifteen active brands to choose from, where does one start with this much-vaunted Nicaraguan cigar lineup?
Here are three of the most sought-after options to get you started:
The Undercrown is known for a dark chocolate-brown wrapper that provides a perfect, even burn. It's known for a creamy, slightly sweet flavor, with a hint of spice. The flavor isn't assertively unique, and that's intentionally so; it's meant to solidly represent the medium bodied cigar's ideal flavor, the kind of smoke cigar fans of all sorts can find something to like about.
The Herrera Esteli brand come in a lighter tan Ecuadorian Habano wrapper, with Nicaraguan filler. These are a brighter, spicier cigar, with a strong white pepper note right off the first pull, in contrast to the more relaxed flavors of the Undercrown.
The flavor is very much angling for a Cuban style, and the classic vintage-style bands and box match that vibe.
My Uzi Weighs a Ton
This brand is all about the meticulously selected, extensively aged blend, going for a darkly wrapped look and a very unique smoking experience to go along with that nutty Public Enemy lyric brand name. This is a dense, medium bodied cigar with deliciously layered chocolate and coffee notes.
This cigar doubles down on those heavy, low flavors, to leave room on the palate for a nice boozy accompaniment with its own strong flavors, like a nice peaty scotch.
These three well-regarded brands cover three distinct approaches to flavor, and they're all worth trying to match your moods (and your liquor cabinet). Contact us to learn more about these three smokes and their twelve additional Drew Estate Cigars companions.