Posted by Corona Cigar Co. on Nov 2 2016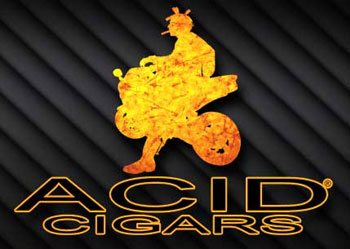 Three Great Choices to Enjoy The Unique Complexity of Acid Cigars
Offering a blend of finely selected tobacco and delicately infused botanical oils and aromatic spices, Acid Cigars have achieved a cult following among aficionados worldwide. They are generally a medium to full bodied smoke and come in a variety of shapes, sizes, and smoking experiences. Consider the following three selections worthy of your cigar smoking consideration.
Acid One Torpedo - The tapered tip of a torpedo style cigar is preferred by many cigar smokers around the world. In this offering the torpedo style also features the richest wrapper available from Cameroon. Also consider that it is infused with wines and sangria from all over the world for a unique flavor and sophistication that anyone can appreciate. The Acid One Torpedo is a marvel of flavorful intensity.
Extra Ordinary Larry - A spectacularly full bodied representative of the Acid line from Drew Estate, this is considered a must have experience for the serious cigar smoker. It's a large cigar in size and even larger in craftsmanship and enjoyment. The Extra Ordinary Larry is extraordinary in almost every way. If you're already a fan of acid cigars, you should definitely try one today!
Acid Subculture Beach - A limited production masterpiece from Drew Estate, these cigars feature an extra year of aging and a fine blend of sweetness and aromatic herbal essence. It is a break from the tried and true that could be just what you're looking for if you're in the market for a medium bodied smoke with an aura of uniqueness and easy smoking enjoyment.
Corona Cigar Co. is the ultimate online resource for cigar smoking pleasure. We have a full line of cigars that consists of everything from the traditional standbys to limited edition specialities. We also feature humidors and accessories to enhance your experience. Please contact Corona Cigar Co. today for more information.