Posted by Corona Cigar Co. on Feb 20 2018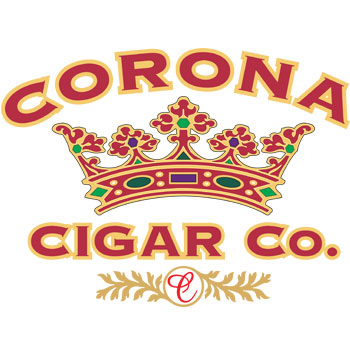 Three Cigar Accessories Every Enthusiast Needs
In many ways, cigar smoking is a deeper and more complex practice than smoking cigarettes. Not only is there a far greater selection and more refinement of flavor among cigars, but the act of smoking itself also requires a bit more effort. Cigars must be stored, cut and lit in specific ways in order to ensure the best overall smoking experience. These elements of cigar smoking create the need for cigar-specific accessories. Here are three of the top accessories that every cigar smoker, from the beginner to the veteran connoisseur, needs to have.
Cutter
Cutters are probably the most essential cigar accessories in the sense that most cigars cannot be smoked without being cut or punched. For a true cigar aficionado, a cutter is also a deeply personal accessory. Cutters run the gambit in terms of price and refinement. Simple, inexpensive cutters, such as the Corona Cigar Double Guillotine, are often favored by those who are just getting into the world of fine cigars. More experienced smokers, on the other hand, will usually prefer something toward the higher end of the spectrum, such as the Lamborghini Le Mans or Xikar Xi3.
Lighter
Like cutters, lighters are very personal accessories that can reflect the specific tastes of an individual cigar smoker. Of course, many beginning smokers will use either the matches that are often sold with cigars or an ordinary cigarette lighter. As time goes on, though, you may find yourself wanting a premium cigar lighter. Torch lighters, such as the Xikar HP4, are usually quite popular with cigar smokers.
Cigar Case
Though humidors are perfect for home use, they aren't portable enough to be practical on the go. If you want to be able to enjoy a cigar wherever you may find yourself, you'll need a cigar case. Cigar cases typically hold 2-3 cigars and come in a range of different materials and styles. Smokers who prefer a more modern look, for instance, will appreciate the Davidoff XL-3 in carbon fiber. For a more classic feel, the Davidoff XL Crocodile is an excellent option. If you're looking for a cigar case that has a classy appearance but a reasonable price tag, the Corona Leather Crocodile cedar-lined case may be the one for you.
Whether you're looking for the basics you need to get started or premium upgrades to your smoking experience, Corona Cigar Company has what you need. If you're looking for new cigar accessories, you can browse our entire selection or contact us with any questions you may have about the premium accessories we offer.