Posted by Corona Cigar Co. on Nov 2 2016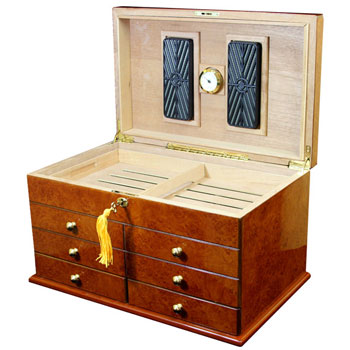 The Must Have Tool of a True Aficionado of Cigars
So, you are true cigar aficionado? You've smoked many different brands, sizes, shapes and flavors. The question is, how do you remember each one? Have you experienced amazing smokes but forgotten which, exactly, they were? When you sit in those well-worn soft leather chairs in your favorite cigar shop, how can you easily tap into your knowledge base to impress your fellow connoisseurs? Finally, where do you keep your hundreds or thousands of cigar bands collected over your years of enjoyment?
The answer is simple. No true cigar lover should ever be without their humidor notes. Whether you buy any number of specialty booklets on the market or just a small blank note journal; in order to become a true aficionado, you have to start documenting everything.
Keep track of the name, length, gauge and the filler of every cigar you smoke or, if you like, just the very memorable ones. Take down the time, date and location of each experience as well so you pass that information on to those who want to relive it and so you too can remember it for the next time. Finally, make sure to keep copious notes of what you think about each cigar. Then, when you are smoking with friends, you can easily recall and share your vast wisdom.
If you look around, you can find journals out there that even come with rulers, ring gauge guides, glue to adhere your bands to their pages, and more.
Before you know it, you will have a most impressive collection of thoughts, information and lore to showcase and refer to. Today, buying cigars, even in bulk, is quite easily online through places like coronacigar.com, so keeping track of which you like is even more important. Who knows, you may even be inspired to create your own cigar blog.