Posted by Corona Cigar Co. on Jan 31 2017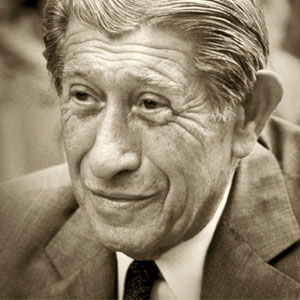 The Man Behind Davidoff Cigars
Zino Davidoff was a legend -
Born in 1906 to a tobacco merchant family in Russia, Davidoff got his start learning about mixing tobacco as a small child and would follow that passion with an admirable dedication. Although his family had started their business in Kiev they were forced to emigrate to Switzerland due to political unrest and persecution when he was only 5 years old. Within the first year of moving to their new home however the family opened up their own tobacconist shop and it was there that he cultivated his love for the industry. Upon graduating high school Davidoff decided to travel to South America and continue his education where the trade was growing.
After moving through Argentina and Brazil, Davidoff came to work at a plantation in Cuba where he stayed for two years, and was first introduced to Cuban cigars. Once he moved back home to Switzerland in 1929 he took over his family's shop and began using the knowledge he had gained overseas to create different blends and storage methods.
By 1947 Davidoff had created the Châteaux and Grand Cru, two series that catapulted him into success. He is also credited with creating the desktop humidifier which came out around the same time period. By 1970 Davidoff's small shop had become extremely successful, so much so that he was able to sell it to the Max Oettinger Company for over a million dollars which was an outrageous amount of money at the time. Zino Davidoff remained as an ambassador for the company until his death in 1994.
Many had a hand in shaping the cigar industry but very few were as influential as Davidoff was. His name alone continues to be associated with affluence, and his persona projects what being a true gentleman looks like. It was Davidoff's motto that everyone should enjoy the finer things in life and so the phrase "The Good Life" became what the company and its products stood for. Try out what Zino worked so hard to create with one of the different options of his cigars we have at our web store. For more information regarding our multiple cigar lines please contact us today.