Posted by Corona Cigar Co. on Nov 2 2016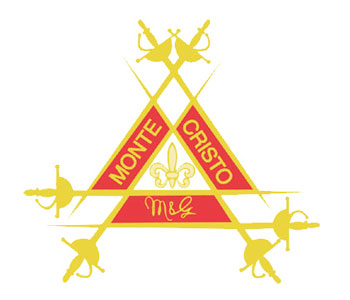 The Interesting Origin of Montecristo Cigars
Enjoyment of a fine cigar is in more than just the mere puff of smoke released from the end. It's about the total experience, which includes everything from the premium ingredients to the rich history behind the brand. Montecristo Cigars feature a history that dates back to 1935. The name is indeed inspired by one of the greatest works of world literature, "The Count of Monte Cristo." The legend states that this was a favorite of the workers from the rolling room floor in the original factory. They would routinely request the classic to be read to them in the old facility while they worked.
The original line of Montecristos featured only five numbered sizes until the 1970s when the company underwent a rebranding for increased appeal. At this time, the Montecristo line of cigars expanded to five more sizes. Since then, various incarnations of special editions and other limited cigars have been introduced, including the Edmundo of 2004. This large robust was meant to honor the hero from the novel that served as the original inspiration for the brand, Edmond Dantes, a.k.a, "The Count of Monte Cristo" himself.
Over the last 81 years, the Montecristo brand has become one of the most popular cigars in the world. There are production facilities in the Dominican Republic, Honduras, Puerto Rico, Florida, and Richmond, Virginia. There are also production affiliations in Mexico and Nicaragua. The distribution system is massive, but the quality has not diminished. Altadis U.S.A., the manufacturer of this luxury cigar brand has acquired and still maintains full access to the best tobacco leaves from the best growers worldwide, which allows them to offer only the best ingredients in their products.
Corona Cigar Co. continues to offer some of the world's finest cigars and most desired accessories for all ranges of cigar smokers, from the newbie all the way to the luxury-brand appreciative cigar aficionado. Please contact us today for more information on our selection of Montecristos or any other of our fine products.