Posted by Corona Cigar Co. on Jan 10 2017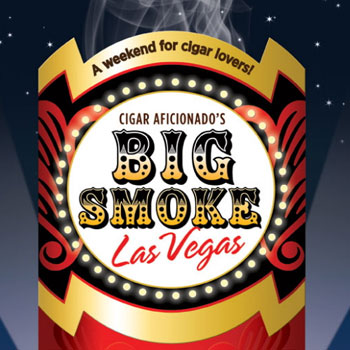 The Big Smoke: A Great Place to Discover New Cigars
Newbies and cigar connoisseurs alike come away with information, great new cigars and a ton of great memories each time they take part in a Big Smoke night from Cigar Aficionado magazine. The Big Smoke is an evening of fine cigars, spirits and a chance to meet the big names behind your favorite brands. Fine foods from local restaurants is served and a plethora of prestigious cigar brand representatives. It is held each year in Las Vegas and New York.
It is a great chance to mingle with other cigar lovers but also to find new flavors and blends to venture into in the coming year. Representatives from brands such as Drew Estate and other premium brands are on hand but you'll also get a chance to meet big names in the industry who come to speak.
The ticket price to this amazing event includes everything you'd need at a cigar symposium. Your given one cigar from every vendor in attendance. You also get a custom loot bag to preserve your fine cigars. Fine foods and premium spirits that complement the various cigar brands are a part of the ticket price too. The food and cocktails such as fine whiskeys, wine and craft beers, are available all through the event.
While the event has no formal dress code, attendees wear business casual attire. After all, cigars scream class and sophistication and smokers never fail to dress the part. The event fills up fast. Anyone hoping to attend should get tickets as soon as they become available. If you have questions about the many varieties of cigars you see at The Big Smoke, feel free to contact one of cigar experts.