Posted by Corona Cigar Co. on Nov 2 2016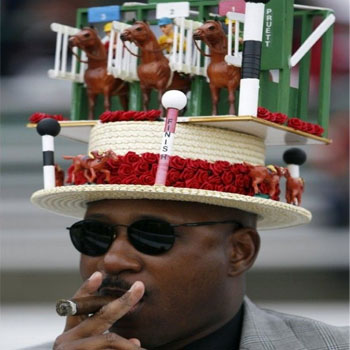 The Best Cigar Sampler For The Kentucky Derby
The Kentucky Derby is steeped in tradition, mint juleps, big hats, and Kentucky bourbon.
This year, on May 7th, celebrate the Derby in a unique way. Keep the mint julep in its silver cup, and those big hats for the ladies, but add a Camacho American Barrel Aged Sampler to the mix.
Yes! A cigar with an oaky Kentucky bourbon flavor and aroma. Tobacco is aged for five months in Kentucky bourbon barrels to produce these fine cigars.
The Camacho Barrel Aged cigar is the first of a master-built series of cigars of cigars by Camacho. The sampler consists of three cigars. In the sampler pack you receive one of the Camacho American Barrel-Aged Robusto cigars, one Toro, and one Gordo.
Eric P gave this 5 star review:
"Bold and wow, Really enjoyed this cigar. The boldness is not overpowering, but really enjoyable as the flavors are consistent and complex. I liked the taste of the bourbon barrel, the spice and as you smoke you'll appreciate this cigar and the effort to make it."
This American barrel aged cigar has a medium to full flavor. It's a great choice whether you are hosting a stylish and sophisticated brunch, an upscale garden party, or relaxing with friends and family around the TV.
Whether your Derby pick is Gun Runner, Nyquist, or possibly even Mor Spirit, enjoy the Derby with a great cigar.
Please contact us for more information on these great cigars, or any of our other quality cigars, cigar samplers, or accessories.