Posted by Corona Cigar Co. on Nov 2 2016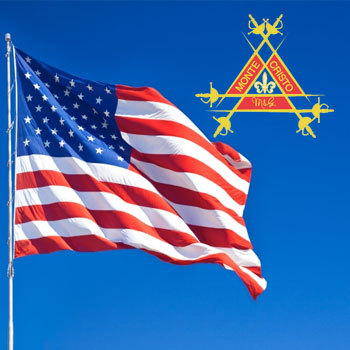 Stock Up on Montecristo Cigars for Memorial Day
The world is coming to life before our eyes these past few weeks. Flowers are blooming, the grass is starting to turn green, and leaves are beginning to bud on the trees. These beautiful signs of spring are a signal that warm weather is on its way.
If you're as excited about warm summer evenings as we are, start making plans now to kick off summer in a big way. Invite some friends, family and neighbors over to celebrate the beginning of summer with you over Memorial Day weekend.
You can plan a bbq and think of a few simple ways to honor the memory of friends and family who have given their life in service to our country. These kinds of celebrations are more meaningful when we share them, and you'll be providing a great example for your children or your friends' children about taking the time to remember the sacrifices that have been made for our country.
Although you still have a while before Memorial Day weekend rolls around, you'll want to get your invitations out pretty quickly so people reserve the time to spend with you, on what typically ends up being a pretty busy weekend.
In addition to planning the food and drinks, stock up on Montecristo Cigars that you can share with your friends and family. Enjoying a cigar together is a wonderful way to end a full day. We offer a large selection of Montecristo Cigars, from the fairly mild White Series Vintage Connecticut to the bolder Montecristo 1935, you're sure to find something for every one at your gathering.
If you have any questions about cigars, cigar accessories, or anything cigar related; please contact Corona Cigar Co.