Posted by Corona Cigar Co. on Nov 2 2016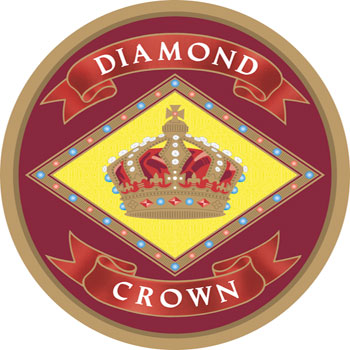 Serving Diamond Crown Cigars and Cold Brewed or Iced Drinks Poolside?
Are you kicking back by the pool with Diamond Crown Cigars and feeling ready to order drinks? Don't forget, your options aren't limited to foo-fee cocktails with cheesy umbrellas. You could go with a cold brewed, java drink or iced coffee instead. No, they're not the same thing and both pair remarkably well with cigars from all ends of the spectrum. Just in case you haven't "bean there, done that", here's the 411:
Cold brewed, coffee drinks are decidedly alkaline. As such, they mesh beautifully with acidic cigars. The opposite is true of iced coffee mocktails or cocktails. They have a tendency to be a bit on the bitter side. So, you'll want a Diamond Crown Cigar that feels as smooth on your palate as your expensive suntan lotion feels on the skin. Which ones should poolside, java junkies consider going for this weekend?
We've currently got three Diamond Crown Cigar favorites in stock, the Maduro, Maximus and Natural. The trio of handmade offerings hails from the Dominican Republic. However, each one sports unique, double-fermented flavors and falls in to their own strength categories. For those moments when you need intensity, try the Diamond Crown Maximus cigar. It's decidedly full flavor. And if you're feeling the desire to get mellow, go with the Diamond Crown Natural or Maduro.
Just bear in mind that the Maduro is actually a step up from the Natural when it comes to strength. So, consider pairing Diamond Crown's strongest cigars with cold brewed coffees first. If they overpower your coffee cocktails, switch to the iced beverages instead. And remember, both iced and cold brewed coffee profiles may be seriously altered with the addition of flavored creamers, syrups and muddled herbs. Thus, if your coffee cocktail and Diamond Crown Cigar pairing isn't quite right, experiment with add-ins. They may just save your day by the pool.
To learn more about java cocktails and cigar brand pairings, please contact us today.