Posted by Corona Cigar Co. on Feb 16 2017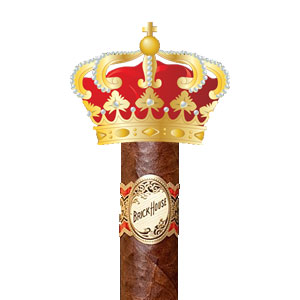 Royal Cigars for the Common Wallet
Affordable luxury is a tangible concept in the cigar world. Most people associate cigars with the finer things in life, and they should, but what a lot of people do not realize is the luxury of a fine cigar does not have to be an extravagance. Here we have taken a look at some of the most delectable cigars in the industry that are also less expensive than cup of designer coffee.
The JC Newman family does it again with this dense and earthy cigar. A Puro blend of proprietary Nicaraguan tobacco, the Brick House Mighty Mighty also comes smartly dressed in Havana Subido capa that hints at butternut squash and cinnamon and ginger. Once purely Cuban, the third-generation Newman cigar brothers, Bobby and Eric, strove to incorporate their grandfathers vintage brand with something new and delicious. At 6.25″x 60, this cigar is packed with flavorful remnants of red bell pepper, anise and mesquite.
Punch Gran Puro Santa Rita
This Honduran Puro can surprise you. Not only does the low $5.50 price take people off guard, but the bold flavors in both tobacco and wrapper set it aside from all other from the brand. The wrapper and binder are sun-grown and picked from the top of the plant, giving it a rich flavor. It burns perfectly even with a thick white ash and delivers a thick, floral, sweet smoke. The undertones of dry red fruits and leather are instantly satisfying.
Arturo Fuente Hemingway Short Story Maduro
A Maduro wrapper around Dominican leaves evokes a deep rich flavor of spices, wood and earth with a finish that is crisp and satisfying. This cigar came into existence after the Hemingway line became so well-loved. The company tried a Maduro wrapped version and the crowds roared. The medium body is great for all levels of smoker and the chocolatey-nutty flavor is an easy draw even for beginners.
These are all exceptional cigars with a surprisingly low price for the quality. They go to show that you do not have to be royalty to smoke like a king. If you have any questions about these cigars or any others we carry feel free to contact us today.