Posted by Corona Cigar Co. on Feb 2 2017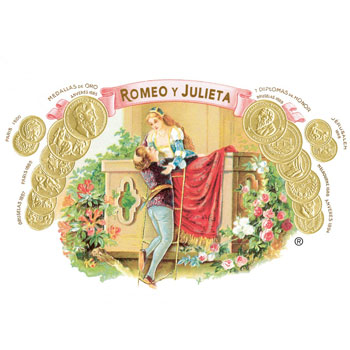 Romeo y Julieta Mini Cigars: A Quick, Quality Smoke
Sometimes, you just want a smoke, but you don't have adequate time to properly enjoy a full-sized cigar. You're on your lunch break or taking a brisk stroll - the mood is right, but circumstances are not. This is where you see many people settling for a low-quality cigarette - the easy convenience is just too hard to pass up.
Why settle, though? With Romeo y Julieta Mini Cigars, you can enjoy the full flavor and delicate blends offered by their cigars in a cigarette-sized smoke. Instead of a flavorless stick of paper, loosely packed with poor tobacco, indulge in the rich flavors of espresso, black pepper, cedar, and other subtle tastes. Made in the Dominican Republic using Dominican fillers and binders, wrapped in Ecuadorian Connecticut or Cameroon wrappers, the blends range from mild to medium-full and each mini cigar is crafted with the same skill and attention as their full-sized cigars. The smoke is unexpectedly cool for a cigar so small, allowing you to cleanly detect every distinct taste. Truly, these are a superb item.
Next time you're looking for a quick smoke, don't settle for one that won't be satisfying. There's no need. Try a tin of Romeo y Julieta Mini Cigars for a pleasurable and time conscious cigar smoke. If you have any questions about the brand, or about cigar smoking in general, feel free to contact us through by phone. One of our knowledgeable staff members will be happy to help you find the smoke that is perfect for your every occasion.