Posted by Corona Cigar Co. on Nov 2 2016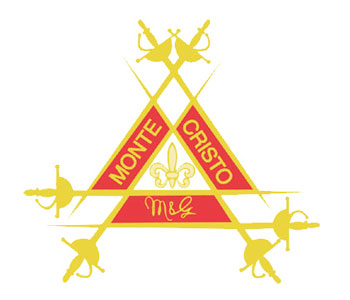 Perfect Moments. Perfect Cigars.
Picture yourself relaxing on a white-laced hammock enjoying a picturesque oceanfront view of the Pacific. The warmth of the sun is perfectly cooled by the breezy crashing of the waves. As you recline under the shade of a sandy palm tree, you wonder: what could make this moment any more perfect? How about a hand-rolled, perfectly aged luxury cigar!
That's right! There's nothing that helps you unwind better than a Montecristo premium cigar. Whether you are enjoying a celebratory Montecristo Classic for the back-nine after birdieing that chip shot; its smooth and creamy draw perfectly complimenting the satisfaction of scoring your card. Or you could be savoring a scotch and Montecristo Espada pairing on the back patio with some old buddies; the bold spice adding flavor and vivacity to the conversation. Whatever the occasion, Montecristo's even burn and smooth finish always makes for a pleasant repose.
Montecristo offers the full spectrum of wrappers, shapes, and cuts that would please even Churchill's most particular palate. Perhaps you prefer a mild, silky-smooth Connecticut wrapper and Parejo shape? Then try the Montecristo White Series Vintage Connecticut No.3 cigar. Its gorgeous golden blonde color is as pleasurable to the eye as its silky-smooth smoking experience to the tongue. Or maybe you think boldly, and you want a robustly flavored Habano wrapper with a strong Toro size? Then you need the Monte by Montecristo Toro Single Cigar. Its complex profile and strong flavor beckons for adventure.
So why wait? Why not begin your Montecristo vacation today? You can find the best prices and the best selection for premium cigars online here. Browse through hundreds of different international and famous name brand cigars, all from the comfort of your home. Ordering is fast, easy, and will ship the next day, and we offer free shipping on orders over 50$! Find your perfect moment, and contact Corona Cigar Co. to find your perfect cigar today!