Posted by Corona Cigar Co. on Nov 2 2016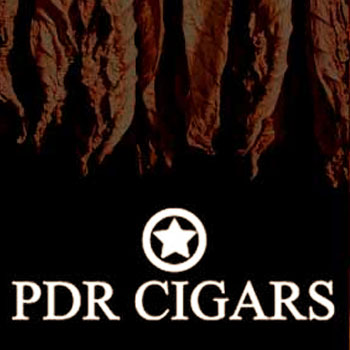 PDR Cigars: Go Back to the Days When Hand-Rolled Smokes Were King
Brothers and sisters of the broadleaf who appreciate tradition may want to take note. PDR Cigars continue to be made the old-fashioned way, by hand. And that's not all that makes the company's manual process special. They choose to rely on the entubado method. Perhaps you've heard of the benefits before?
The entubado method is a technique that is well-known among Latin America cigar aficionados. It involves carefully rolling premium filler leaf into a time-tested, tightly-packed shape that inherently balances the need for a perfect draw and optimal air flow. Because of the product's compact nature and improved air flow, many high-end cigar smokers prefer it over other bunching methods.
As it stands now, all of the company's fantastic cigars are produced year round, in Tamboril, by entubado experts. There are many options to choose from within the PDR Cigar line, including those that boast the A. Flores 1975 Series name. They tend to taste like gourmet delights and burn evenly regardless of the occasion. The list of flavors cigar aficionados will often find in the hand-rolled cigars includes, but isn't restrained to vanilla honey, sweet cocoa, black pepper and luscious cream.
For brothers and sisters unfamiliar with Tamboril, it may come as a surprise to find so many flavors in a cigar, but long-time enthusiasts won't likely be taken aback by the experience. The Santiago Province in general has long been known as a place where one can find caches of amazing cigars. However, getting one's hands on these cigars hasn't always been easy.
Now thanks to companies like PDR Cigars, one doesn't have to move oceans and mountains to access remarkable entubados. Obtaining one involves nothing more than hoping online and ordering them from us. At Corona Cigar Company, we have the A. Flores 1975 Series and then some. To learn more, contact us today.