Posted by Corona Cigar Co. on Mar 6 2018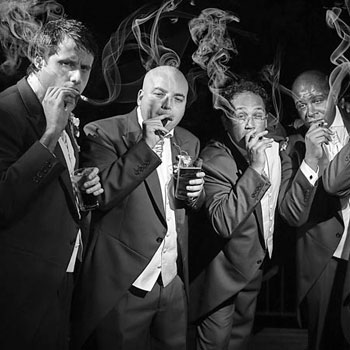 Our Top 3 Cigar Samplers for Bachelor Parties
In our previous blog post we shared several reasons why cigars are the perfect gift for bachelor parties. We recommended that you buy an assortment of cigars that are easy for beginners to smoke and talk to an expert if you need advice. Cigar samplers are a convenient way to try a broad range of cigars for a low price. Below are several popular cigar samplers you can bring to your next big bachelor party:
1. The Acid Dazed and Infused Sampler
Our Acid Dazed and Infused Sampler is available for just $29.95, which is 40% off its original price of $50. The pack comes with 6 Acid cigars, including Acid Red Liquid, Acid Gold Cold Infusion and Acid Gold Atom.
2. The Collector Sampler
Another sampler that would make a good gift is our The Collector Sampler. The retail price is usually $179.00, but it's currently on sale for just $129.95. From Alec Bradley to Villiger this sampler features such a range of cigars so there's bound to be something for everyone.
3. The Coffee Break Sampler
The Coffee Break Sampler is great for when you need that extra boost of caffeine to stay awake for the party. The Coffee Break Sampler includes 10 total cigars: 5 Corona Flavors Cappuccino & 5 Corona Flavors Chocolate. These two flavors combine to create a delicious and flavorful sampler.
As always, please remember that the cigars in each sampler may vary in size, style and brand based on availability. For more information about our premium cigars, please contact us. If you prefer to speak on the phone you can reach us toll free at 1-888-70-CIGAR. Feel free to stop by and visit our store also if you're in the Orlando area.