Posted by Corona Cigar Co. on Nov 2 2016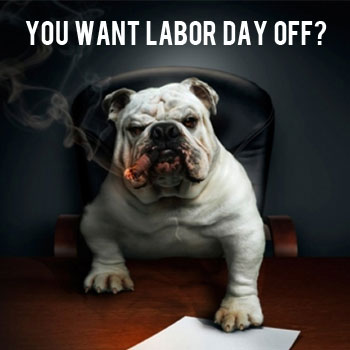 Order Cigars Online Now for Your Labor Day Party
It's hard to believe that summer is slipping away so quickly. Parents are already doing their back to school shopping, and the long lazy dog days of summer fun are drawing to an end. Don't let your disappointment over the end of summer keep you from sending summer out with a bang.
Plan a fun labor day party as a last hurrah for your friends and family. Send out invitations as soon as possible, because people tend to make their labor day weekend plans pretty early. Decide whether you want to have a casual get together at your house, plan a day at the lake, or hit the town with late night drinks and other shenanigans. If you want your guests to stay late into the night, you may want to plan your festivities for Sunday night so they can use Monday to sleep it off.
No matter what day you choose to celebrate, end your night with some quality cigars. You will get the best prices and selection if you order your cigars online. Even if the rest of your party details are still a little up in the air, choose some cigars today to get the ball rolling.
If you really want to treat your guests to an extravagant luxury, consider our Davidoff Cigars. These cigars are so good, your friends will never forget the day they smoked them with you.
If you're looking for something in a more affordable price range, try the Liga Privada Undercrown. These cigars are a best seller, and release a satisfying billow of smoke.
For more information on ordering quality, hand-crafted cigars, please contact us.