Posted by Corona Cigar Co. on May 8 2017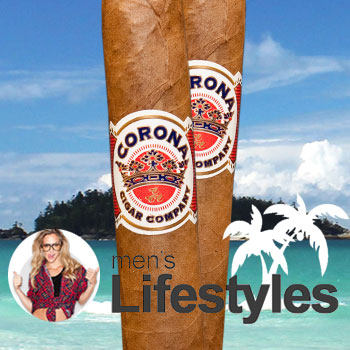 Men's Lifestyles Rates Best Cigars For Summer
Cigar smoking is an art that represents sophistication, and good taste. It's an age-old practice jam-packed with a history and culture of bring people together worldwide. There are so many factors that go into making a great cigar, and whether you are a pro or a novice smoker, you can easily enjoy the smooth taste of a cigar.
Our friends from Mens Lifestyles helps us "get our smoke on" with a list of the top five best cigars for the summertime:
Perdomo Reserve Oscuro Limited. Originating from Esteli, Nicaragua, this brand has a certain quality that makes it a cut above the rest. If you are familiar with it then you know about its rich heritage that goes hand in hand with its rich quality.
Ashton Aged Maduro #10. Although this is one of the more expensive cigars, it is well worth the money! It has naturally fermented and rolled on a Connecticut broad leaf wrapper that adds a strong yet delicate flavor.
Fuente Fuente Opus X XXX Belicoso. This brand keeps rolling out top shelf cigars. These beauties are exceptional and their quality reflects just that.
H. Upmann No. 2. This is another cigar is sitting on the top shelf along with Fuente Fuente because of their rich full flavor
Ashton VSG – Ashton makes it in the top five again, which speaks volumes to the quality of this brand. Its pleasant flavor and smooth taste makes it a favorite for every cigar smoker.
For more tips, tricks, and flavors to try with your favorite cigar brands, contact us.