Posted by Corona Cigar Co. on Nov 2 2016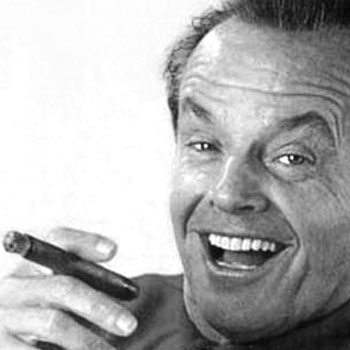 How Jack Nicholson Came to Smoke Cigars
Jack Nicholson, the famous actor, known for his roles in "Easy Rider" and "Chinatown," is also an avid cigar smoker, according to his profile in Cigar Aficionado. He became a regular cigar smoker rather late in life, in the early 1990s. He took up the habit, he says, to help wean himself off of the bad habit of cigarette smoking.
He explained that he had smoked cigars on and off starting when he played a cigar smoking character in "The Last Detail." But he was primarily a cigarette smoker since he was a kid, though he did manage to quit for about ten years in the 1960s.
Nicholson had an epiphany when he took up golfing and found himself to be so nervous during a game that he was smoking half a pack each round. In order to cut down, he decided to light up a cigar at about the fifth hole. He found that smoking cigars calmed him just as effectively as did cigarettes.
Nicholson admits to liking good Cuban cigars, which he was able to get when he was filming "The Last Detail" in Canada. While he does not encourage smuggling Cuban cigars into the United States, where they are still illegal due to the embargo, he expressed support for lifting the embargo in order to give cigar smokers a break. And he will still puff on a good Cuban while out of the country. In the meantime he is said to favor Romeo y Julietas, Cohiba and especially Montecristos while in the United States.