Posted by Corona Cigar Co. on Nov 2 2016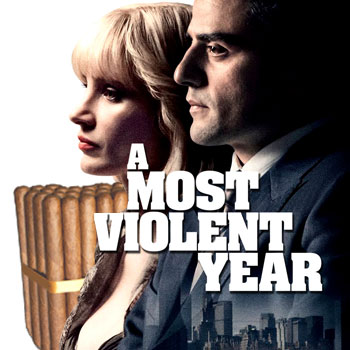 Great Cigar Bundles for "A Most Violent Year" Viewing Parties
On New Year's Eve 2014, A Most Violent Year was released in select theatres. Immediately after, it started capturing glowing headlines for its portrayal of New York mobsters at their finest. It was also nominated for many awards and has already won a few of them. Now, the film is being released in more cities. So, if you and you friends are big mobster movie fans, consider throwing a party and break out a handful of "Don" cigars. For this film's nationwide premier, we're recommending a handful of "Don" related cigar brands, starting with the Don Nobody.
Don Nobody cigars were born out of frustration over the proliferation of wanna-be Cuban cigar manufacturers trying to break into the big time. In the film, the actor who plays the lead character is of Cuban and Guatemalan ancestry. Despite his increasing fame, he's also known to try to blend in with the crowd. As for the character he plays on the big screen, his ambition is to become wealthy and make a name for himself as soon as possible. So for us, it just makes sense to pair the film with bundles of Don Nobody cigars.
Like we said earlier, there are other cigar bundles that would make a great addition to mobster movie night outings. Both feature blends of fantastic, flavorful tobacco that would be criminal to ignore. And if you can bear doing without the Don reference, you might want to try other cigar brands like
Arturo Fuente, Alec Bradley, Macanudo and El Repo. They come in bundles and El Repo even makes cigars with names that most mob movie fans will recognize. Can anyone say Scarface, Bugsy, Lefty and Guido? To find out more and order a few bundles before the film opens in your hometown, please contact us.