Posted by Corona Cigar Co. on May 8 2017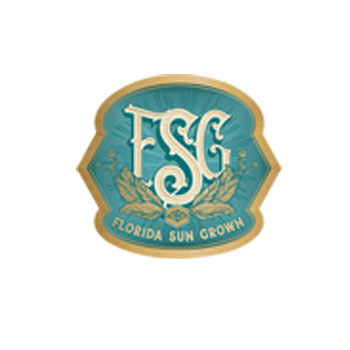 Florida: Sunshine, Oranges, Disney World, and Cigars?
When you think of Florida, you think, oranges, sun, and Disney World. Now, thanks to Corona Cigar Company and Drew Estates you can think cigars again. Again?
During the 1890s Cuba was in a battle with Spain for independence. Rather than stay in Cuba and watch their crops destroyed or if their crops survived, running blockades, some Cuban cigar tobacco farmers and their seeds moved to Florida.
Fine cigar tobacco was grown in Florida for almost 175 years. At one time, after Connecticut, Florida was the second largest cigar producer in the United States. Rising labor costs and the popularity of cigarette smoking led a decline in cigar sales and the last cigar tobacco crop was grown in Florida in 1977.
Until 2012 when Jeff Borysiewicz, Owner & President of Corona Cigar Company, purchased acreage in Clermont, Florida and the cigar tobacco industry was reborn in Florida. The Florida Sun Grown line from Drew Estates features tobacco grown in Florida.
The hand crafted cigars are a blend of tobacco from more than Florida. They were painstakingly blended by Drew Estate Master Blender, Willy Herrera, over the course of two years. The long filler features Florida Sun Grown tobacco combined with tobaccos from Nicaragua. The binder is from Honduras and the cigar is finished off with an Arapiraca Maduro wrapper from Brazil. All these tobaccos come together to perfectly accent the unique flavor of the Florida Sun Grown Tobacco. The cigar by turns, tastes of fruit, pepper, cocoa, coffee, and cedar with a hint of an earthy flavor throughout.
The Corona Cigar Company and Drew Estates are proud of the Florida Sun Grown line of cigars. Please Contact Us to learn more about these cigars or any other cigar we offer. Cheers!