Posted by Corona Cigar Co. on Jun 15 2017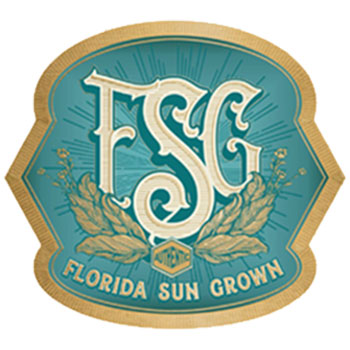 Florida Sun Grown Cigars: Bringing Home the Gold
In May 2016, we announced the unveiling of a new line of cigars which would be known as "FSG", or Florida Sun Grown. These unique small-batch beauties were the brain-child of Corona Cigar Company President and Founder, Jeff Borysiewicz, who saw a niche that needed filling.
For the first two thirds of the twentieth century the hot, humid growing conditions in Florida were considered an ideal place to grow tobacco for the cigar industry. But with increasing costs and a shrinking market, as the 1970's drew to a close so did Florida's tobacco-growing heyday. For the next few decades Central America became the mecca for tobacco farmers and cigar makers. But Jeff had a vision, and that vision included reintroducing the highest quality tobacco to the Florida area with the intent to grow and manufacture a new line of cigars focused on Florida grown tobacco.
Jeff and the FSG Team spent nearly five years perfecting this special American tobacco. When they finally reached their goal, the end result was a uniquely flavored leaf that epitomized they hard work and passion they poured into each and every beta crop. Jeff then chose to partner with Drew Estate's Master Blender, Willy Herrera, to create a one-of-a-kind cigar which was formally released in June of 2016. These Florida Sun Grown cigars feature a smooth and melodic combination of Florida and Nicaraguan grown filler surrounded by the best Honduran binders and finished with fine Brazilian wrappers. This flavorful smoke starts with notes of citrus and herbs followed by a mellow creaminess, and finishing with subtle spiciness; it's guaranteed to make even the most stoic cigar aficionado feel hometown proud!
For more information on the history of our FSG cigars or to order one for yourself, please Contact Us today.