Posted by Corona Cigar Co. on May 30 2017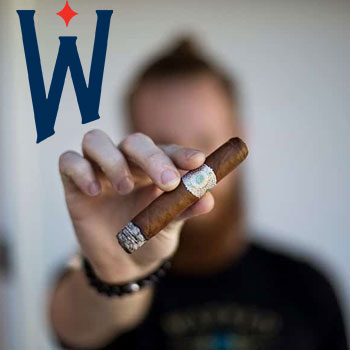 Feast Your 5 Senses On Warped Cigars
Warped Cigars are not the perfect gift for your crazy uncle. What the brand name actually represents is a robust cigar that is absolutely gorgeous, dressed up snugly in silky wrappers and encased in a cedar box that smells as classic as it looks. This cigar is perfect for that special someone who wants all 5 senses to be tantalized. The sensual journey begins the moment the eye falls upon a box of Warped Corto X52:
Sight: Feast your eyes on a masterfully crafted premium cedar box. Open it up to reveal what is concealed within: delectable bundles of tightly wrapped tobacco elegance. A Warped cigar is a straight arrow, absolutely flawless.
Touch: Pleasure seekers get a double thrill. Run your fingers over the grainy texture of a pressed cedar box. Then slip into your fingers a cool cigar perfectly wrapped in the silkiest leaf imaginable.
Smell: Lift that stogie and slowly slide it underneath your olfactory organ. Drink in the aroma of roasted nuts. Detect a hint of smoky cedar. Connect with the scent of the earth, itself. This is a gift from Mother Nature.
Taste: Just say yum! Nuttiness with a splash of fruit and cream. That says it all.
Hear: Listen to the journey of delicious aromas rising on the air as you enjoy the finest pleasure in life. Oh, that's right. You can't hear those tendrils of smoke. That's silence that you hear. Beautiful, blessed silence. The perfect way to enjoy the sensual pleasures of a fine cigar.
Sufficiently piqued? Are your 5 senses crying out for the refined indulgence of a Warped cigar? Contact us and get a box shipped today!