Posted by Corona Cigar Co. on Nov 2 2016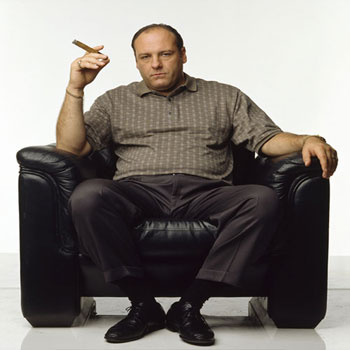 Favorite Cigar Smokers On Television
Cigar smokers on television are somewhat rare, but they're indelible. Who can forget the opening credits of The Odd Couple, for example, when—to a jaunty tune that comprised the theme music—Jack Klugman's Oscar Madison strode through New York City, cigar in hand?
He used the cigar to irritate his fanatically tidy roommate Felix Unger (played by Tony Randall), sure. (The show was about two divorced men of opposite temperaments: untidy Oscar and neat freak Felix.) But Oscar was the more lovable and generous of the two. More importantly, smoking and being pictured clamping down on a cigar was also a symbol of his character: a man about town as impatient and big-hearted as the city he was from.
Another jaunty television cigar smoker was the leader of the A-Team, John "Hannibal" Smith. George Peppard played him on the television show of the same name. The A-Team were a group of veterans who did good much like Robin Hood, aiding the innocent while evading the law themselves. Peppard, handsome and white-haired, could frequently be found with a stogie in his mouth while grinning ear to ear as mayhem doing harm only to the bad went on all about him.
Who can forget Tony Soprano? No true lover of The Sopranos or anyone affected by the culture it was such a part of. Tony drew on a cigar in a classic way that illustrated he was the chief, the jefe, of his particular environment.
For all three characters, cigars symbolized their control of the environment, whether expressed in a jaunty stroll, orders to Mr. T, or the trials of a growing empire.
Be the star of your own show with our cigars. Contact Corona Cigar Co. to see our wide selection of premium cigars!