Posted by Corona Cigar Co. on Nov 2 2016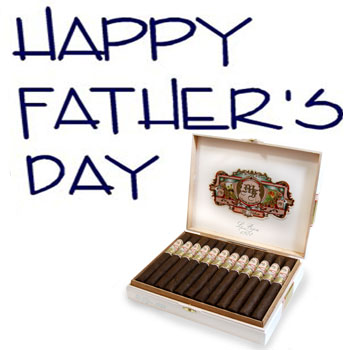 Father's Day Will Be Here Soon. Buy Your Fine Cigar Gift Online Today
Is your father a true aficionado of fine cigars, or is he more of an occasional smoker that can appreciate a good puff on the golf course or while enjoying a beer on the deck with friends? Either way, it doesn't matter because Corona Cigar Co. has anything you may need to send whatever it is your father enjoys on Father's Day this year. After all, it may seem far away for now, but it will definitely be here before you know it and you don't want to be caught without a thoughtful gift when it arrives.
With several limited edition choices available, our online shop might have just what you need to give your father a little something special that maybe nobody else among his family and friends thought of this year. This very impressive selection of special smokes and anniversary celebrations is perfect for the cigar smoker who appreciates something new on occasion.
If your father is more of a tried-and-true sort of personality who seldom likes to break from tradition, just seek out his favorite brand from the conveniently alphabetized and seemingly endless list of favorites on our website. Here you will find just about every major cigar brand and many more that you've never heard of. Choose from popular selections like Davidoff, Drew Estate, Macanudo, Partagas, and many more.
Maybe you're not so sure what your dad likes, but you also want to surprise him and don't want to give anything away by blatantly asking him what cigar brands he likes. In that case, a cigar sampler is just the right call. These varied selections of fine cigars are currently being offered at steep discounts and are perfect for the man who likes a little of everything.
Of course, for the ultimate tribute to Dad on his day, check out the offering from Don Pepin Garcia known as "My Father." It's a full-bodied cigar with a complex mix of silky smoothness and unique flavoring. It starts out mild but finishes strong to provide one of the most unique cigar enjoyment experience available.
When it comes to Father's Day, we have you covered. There is even a vast selection of humidors and cigar accessories available if none of the previous suggestions seem right for your dad. If you're having trouble deciding on any of them, feel free to contact Corona Cigar Co. today. We would be glad to help find just the right gift for your father and maybe even a little something for yourself while we're at it!