Posted by Corona Cigar Co. on Jun 27 2017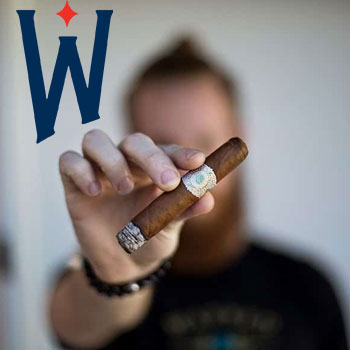 Everything You Need to Know About Warped Cigars
Warped Cigars are fairly new on the tobacco scene but that does not mean they aren't quickly finding their place in the industry. Steeped in years of traditional Cuban cigar-making, these cigars will certainly not leave you thinking they're newcomers. If you haven't heard of warped cigars before, you have come to the right place. Let's take a look at everything you need to know about Warped Cigars.
A Little Background on Warped
Warped Cigars were created by upstate New York native, Kyle Gellis. Gellis was inspired to learn the cigar industry due to his father's love of good tobacco. After many rejections, he finally found a home at a small cigar factory where he perfected his skills at cigar-making and eventually came up with the quality craftsmanship you enjoy today.
Traditional Taste
Warped Cigars are made with a love for traditional Cuban taste. As Gellis says, his cigars are "how they were meant to be" and "the Cuban way". This approach to cigar-making will transport you to Havana with their authentic flavor and aroma. This is traditional smoking at its best.
Conclusion
If you love cigars that take you back to the height of cigar craftsmanship and quality, you will find perfection in Warped Cigars. If you want to find out more about Warped Cigars or about any of the many other cigars we offer, please contact us today. Regardless of your tastes, you will be sure to find what you are looking for at Corona Cigar Co.