Posted by Corona Cigar Co. on Jun 22 2017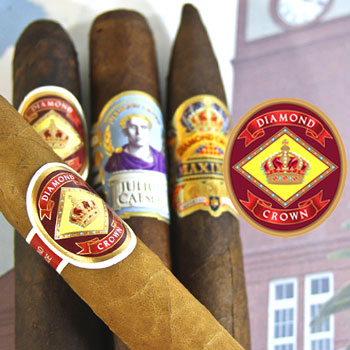 Everything You Need to Know About Diamond Crown Cigars
Looking for premium cigars, expertly crafted by true cigar lovers? Diamond Crown Cigars is what you are looking for. If you aren't familiar with this wonderful brand of cigars or if you would just like to know more, you have come to the right place. Here is everything you need to know about Diamond Crown Cigars.
Time-Tested Cigars
One great thing about Diamond Crown Cigars is that they have withstood the test of time. Around since the 1940s, Diamond Crown has been making quality cigars with premium ingredients that have proved themselves through longevity. If you want perfection, try Diamond Crown Cigars.
Quality Ingredients
These cigars have not only withstood the test of time, they have been perfected over the years. Each diamond crown cigar is made of quality ingredients that provide a smooth and flavorful smoking experience. It's every cigar lover's dream come true.
Leading the Way
To this day, Diamond Crown Cigars are considered to be some of the top cigars in the entire world. That is because they are made by cigar lovers for cigar lovers and they feature only premium ingredients and wrappers. If you want the best cigars around, look no further than Diamond Crown Cigars.
If you want quality cigars that will provide you with an authentic and top shelf smoke, Diamond Crown has what you're looking for. If you have any questions about these cigars or any others you find on our website, please contact us. We look forward to hearing from you soon!