Posted by Corona Cigar Co. on Nov 2 2016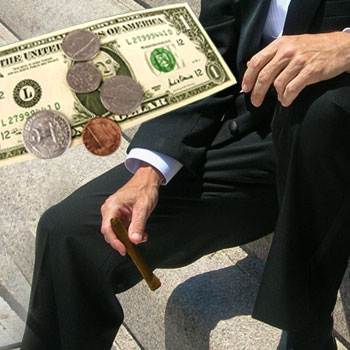 Empty pockets but jonesing for a primo puro? Try clearance cigars!
Everyone who appreciates a puro has at one time or another had the urge but not the monetary means to stock their humidor. The answer at Corona Cigar Co. is blindingly simple: clearance cigars by the stick or box.
Let's face it, for the average American, it's been tough times lately. We work hard and yet our money doesn't seem to go quite as far as it should. Does that mean we don't deserve our treats and rewards? Hardly! We just have to be a little bit smarter about it, like our cagey forefathers.
Corona is constantly receiving new stock, and honestly we just don't have all the storage space we would like to have. We have to rotate out some of the older stock, and, well, something's gotta go. That isn't to say that our clearance cigars are substandard or the shuffled-off coils of leaves past. We take great pride in providing the very best in cigars to our customers, and that extends to the boxes we have to let go at or below cost just to make room. We're talking super premiums like Cusano, R&J, AVO, Gurkha, and The Griffins being sacrificed at prices a fraction of retail. Frugality is possible without skimping.
In these troubled times, every small victory calls for a proper celebration, and what better way to pay tribute to our thrifty ancestors and our own achievements?
For a better idea of pricing and what we have left in stock, contact us and we will be glad to help you scratch the most itch for the least scratch.