Posted by Corona Cigar Co. on Nov 2 2016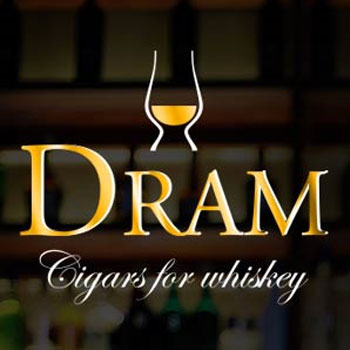 Dram Cigars: Skip the Space Shuttle Ride and Sample the Best Casks with Us
How far would you go to enjoy the best glass of whiskey and a cigar? In early August 2015, we learned that some people are willing to send their whiskey into space. Although that's an interesting idea, we don't think that it's necessary to get the International Space Station crew involved.
Case in point, we hosted a Dram Cigars and whiskey pairing on the 8th. So all whiskey and cigar lovers had to do was make their way to Orlando, Florida. And trust us; Orlando is a lot closer than outer space. Are you sad that you missed the party? Don't water down your whiskey with tears just yet. The special event may be over, but Dram Cigars are still on our list.
Knowing each cask's flavor profile is the key to picking an excellent Dram. As it stands now, the cigar manufacturer has four different ones. They range from spicy, complex and rich to creamy. The whiskeys and wrappers used to create the tasty, broadleaf masterpieces vary too but you can trust they are all premium blends. For illustrative purposes, let's explore the lovely flavors of Cask Number Three:
In the cigar brand's Cask Number Three Collection, we've got Habano wrapped, Toro and Gigantor cigars. They are among the cigar manufacturer's fieriest offerings. Thus, you may want to light one up and pour a glass of Wild Turkey's American Honey Sting or Sazerac's Fireball Cinnamon. Either one would complement this sassy cigar.
If you're a man or woman who loves a good deal of smoke, we'd recommend choosing from Cask Number Four. Its knockout filler is cradled in a Connecticut broadleaf for good measure, and you'll find it in Toro size. And finally, we can't forget about the tongue-teasing, citrus taste found in cigars banded with labels from Cask Number One. They're available in Gigantor and Toro too. To sample them all with your next bottle of whiskey, please contact us.