Posted by Corona Cigar Co. on Dec 17 2020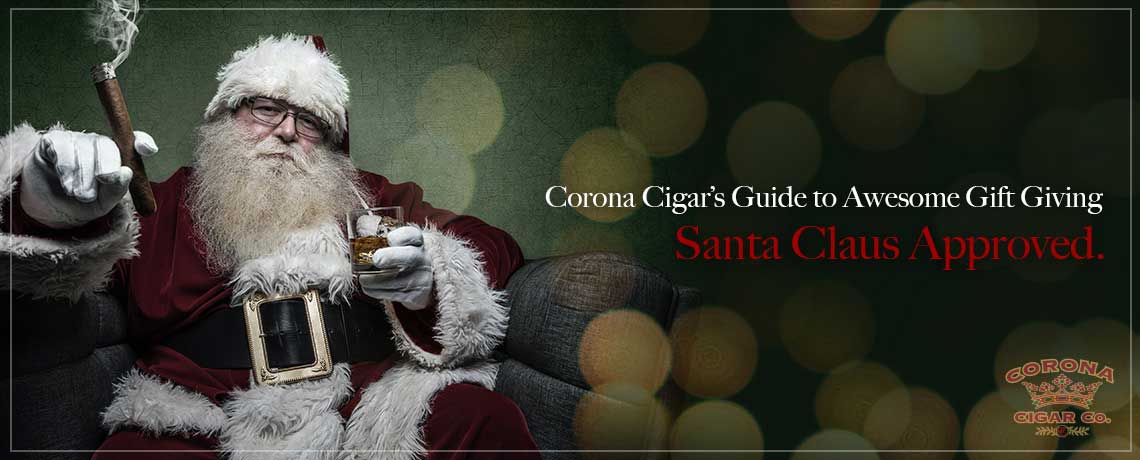 Corona Cigar's Guide to Awesome Gift Giving!
Let Us Help You Choose the Perfect Gift!
Choosing the right gift is tough sometimes, we all know how that goes, right? Well, I'm going to let you in on a little secret... Corona Cigar's Gift Sets make choosing the perfect present even easier than ever!
We offer a HUGE selection of sets and samplers that are sure to bring a smile to any aficionado's face, and we're not just blowing smoke! You can even level up your gift-giving game with cool stocking stuffer ideas like our FSG Seasoning, or even some delicious FSG Tobacco Honey.
Cigars & Spirits, Was There Ever a Better Pair?
Is your giftee a fan of pairing rare, specially selected spirits with their premium cigars? Perfect! We have plenty of tasting packages that include just that. Bourbon, whiskey, even cognac, matched up with the right cigars to complete the pairing - all at an amazing value! Some of our packages even come with exclusive swag items to really top off the lifestyle experience. Check out Corona exclusive packs such as our Corona Cigar Single Barrel Meukow Icone Cognac Package or the FSG Templeton Rye Tasting Package, plus, many others.
Is it This Cigar or That Cigar?
Not quite sure how to choose the specific cigar that someone special really likes? That's okay, because we offer lots of samplers that include a variety of different shapes, sizes, and blends. Who knows, maybe they'll even find a new favorite! Take a look at our assortments from Davidoff, Padron, or even Acid Cigars.
Humidor Already Bursting at the Seams?
If your favorite cigar smoker already has a humidor treasure trove full of smokes, maybe it's time to upgrade his or her gear with new accessory sets. We've got everything from cutters to lighters, and they're all sure to please. There's nothing quite like sparking up the flame of a brand new lighter, or the crisp, clean snip of a new cutter! Pick up both in our Corona Cigar Co. Cutter/Lighter Set.
The holidays don't have to be any more stressful than they already are. Let us help you choose a gift that even jolly old Saint Nick would envy. Maybe even pick something up for yourself while you're here... we won't tell.
Happy Smokes and Happy Holidays!