Posted by Corona Cigar Co. on Nov 2 2016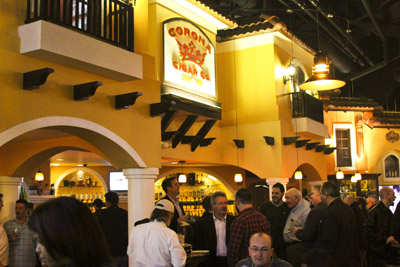 Corona Cigar Stores Are Your Passport to the Ultimate Cigar Experience
Passing through the aroma of a fresh lit cigar elicits images of the lively Cuban cantina, late summer nights dancing on the hotel patio in Argentina, a glass of local port and hours of the most delicious conversation on a sidewalk cafe in Santiago. A cigar is more than an elegant way to smoke, it is the experience nonpareil. But how can you get the full bodied experience of the best cigar without a passport?
At Corona Cigar, our cigar stores are your passport to experiencing cigars like never before.
Selection
The Corona Cigar Stores in Florida boast the largest selection in the country. With over 2 million cigars in stock there we are sure to have exactly what you are looking for. We carry cigars from over a dozen different countries in thousands of different brands. And for the aficionado who wants the real deal, we have a selection of vintage pre-embargo Cuban cigars.
Atmosphere
No phony sales pitches here, at this cigar lounge we want you to enjoy every minute. The minute you walk through the door you are whisked away to exotic locations with Latin music, Central American decor, authentic Nicaraguan furniture and that familiar, romantic aroma...
Destination
Camaraderie is essential to enjoying the finest cigars. A "gentlemen's night" is complete with vintage port and wine selections, great cigars and the best conversation. A cigar lounge is a social destination where you can relax and imbibe the joie de vivre. And don't forget the chance to rub shoulders with some of the most famous names in cigars - from Rocky Patel, Jonathan Drew, Marvin Samel, Steve Saka, Christian Eiroa, Nick Perdomo Jr., Don Pepin, Eric & Bobby Newman, and more.
To get the latest news on upcoming events at our cigar lounges, and the best deals on your favorite cigars, contact us today!