Posted by Corona Cigar Co. on Jan 7 2020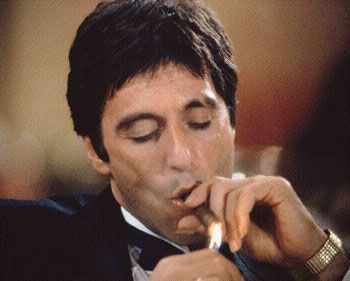 Cinematic Cigar Scenes - The Most Memorable Cigar Movie Scenes in History
Very few inanimate objects have carved out a niche for themselves in cinematic history as the cigar has. Think of Groucho Marx, Clint Eastwood, and iconic characters such as Tony Soprano and a fat cigar will be part of the vision in your mind's eye.
A strategically placed cigar can make the entire scene by defining a moment. It can also infer a general feeling or ambiance about the whole project. Many films over the decades have showcased the cigars many traits to forever embed it in the public consciousness as a key part of that era. Here are a few of the most iconic perceptions of the cigar in American cinema.
Duck Soup
Groucho Marx stars in this romping 1933 comedy about an inept man bizarrely appointed President of a small country about to go to war. Often said to be his best movie, Groucho uses his cigar as the punchline to his best lines.
The Good, The Bad, and The Ugly
You will see a grubby cheroot tucked in his cheek in all of Clint Eastwood's early spaghetti westerns. The hat, poncho, stubbly beard, and cigar are a look that will forever stand for the American West and these tough-guy films.
Scarface
The 1983 Blockbuster, Scarface, showed the life and inner workings of a cocaine kingpin in the '70s and '80s. Tony Montana used his cigar to exemplify his swagger. It was a clear indicator of his wealth and perceived stature fans still imitate today.
Predator
Arnold Schwarzenegger's 1987 hit, Predator, has him hunting aliens with a stogie at every turn. It helps purport his bad-boy image and lets us know he's fully capable of taking on this dangerous enemy.
This is just a small selection of the many offerings of the silver screen showcasing the classic cigar. Best enjoyed with your own cigar and favorite refreshing libation, check them out to enjoy a look back at cigar cinema.
Contact us to try some of these great iconic cigars for yourself.