Posted by Corona Cigar Co. on Sep 27 2019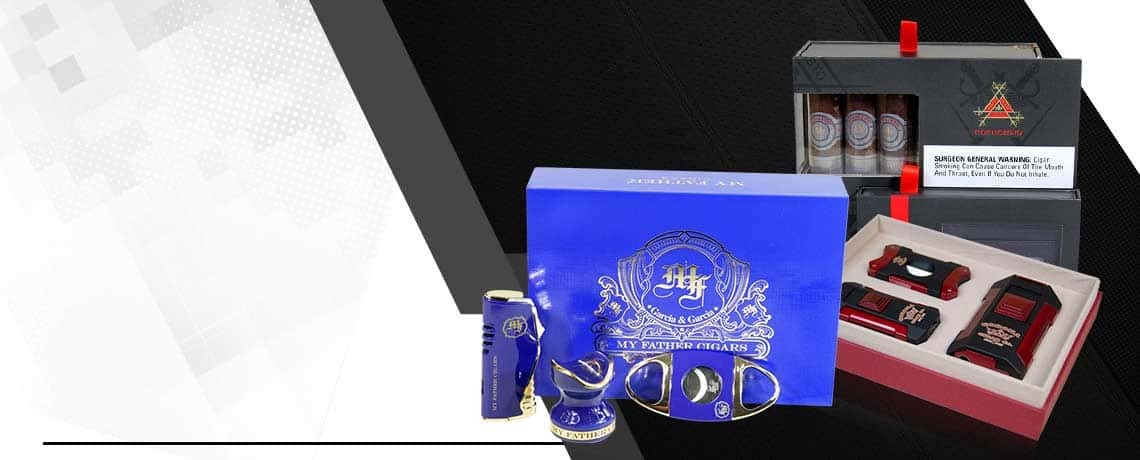 Cigars! The Perfect Gift for Your Father-in-Law
The 2019 holiday season is coming on fast! And as the official holiday shopper in your family, there's always one or two folks who just seem to have everything all ready. What can you possibly purchase for them that will have any significance in the hustle and bustle? Cigars!
Here at Corona Cigar Co. we have cigars and accessories to match every budget and every interest level. Whether your father-in-law is an occasional cigar smoker or a full blown aficionado we carry the giftables he'll love this Christmas.
Gifts for Occasional Cigar Lovers
Cigar Samplers
Cigar samplers are full of delicious premium tobacco and loaded with fresh new flavors. For occasional smokers, samplers are a great way to try new cigars and experience old favorites. Best of all they are priced between $25 and $75 and fit well in your holiday gift budget. Our samplers are comprised of the finest brands like Drew Estate, Oliva, La Aurora and Carlos Torano.
Our Suggestions
6 Pack Altadis Cigar Sampler has a retail price of $50. The cigars highlighted within change over time so check them out!
FSG By Drew Estate Cigar Sampler is only $49.95. It includes: 1 FSG by Drew Estate Belicoso (6" x 54), 1 FSG by Drew Estate Robusto (5" x 54), 1 FSG by Drew Estate Sixty (6" x 60), 1 FSG by Drew Estate Toro (6" x 52), 1 FSG by Drew Estate Limited Edition Box Pressed Toro (6" x 54), + 1 FREE Farm Roll rolled directly from the FSG Farm
Gifts for Cigar Aficionados
Cigar Lighters
If your father-in-law is a dedicated smoker he'll appreciate a good cigar lighter. We recommend:
Budget Busters over $500
If you're planning to go above and beyond for your in-laws this Christmas check out our supply of quality cigar humidors. Whether he's a celebrated smoker or a cigar newbie, these gifts are gorgeous and durable. For an even mightier gift impression, go ahead and stock the humidor with high end cigars.
Not sure which ones to purchase? Contact us today! We'd love to walk you through our finest products.