Posted by Corona Cigar Co. on Nov 2 2016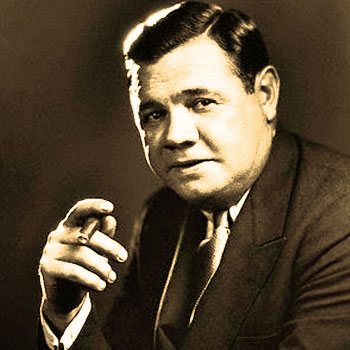 Cigars: For Serious Babe Ruth Fans Who Already Have Everything
Unless you've got enough millions in the bank to convince one Babe Ruth fan to part with the former sports' icon's Massachusetts home, it can be hard to come up with an unforgettable gift for a serious baseball fan. After all, how does one beat a home that still bears the visual remnants of the man's voracious appetite for cigars?
Fans that may not have been around during the Babe's heyday may ask, "So how voracious was his appetite for cigars?" Well, we'll gladly tell you that not only did the major leaguer smoke them every time he could; he also went so far as to launch his own brand, the now defunct Babe Ruth perfectos. Legend has it, he gave more of them away than selling them to fans for a nickel.
In July 2014, the Biography Channel noted the 100th anniversary of his MLB debut and mentioned a lot of fun facts about Ruth, including his love of cigars. In addition, there are plenty of historical photos in the Library of Congress showing the famous baseball player either smoking, being handed, or rolling a single cigar. So that should further cement his well-documented passion for the broadleaf in younger baseball fan's minds.
With all of that said, we can't think of a better gift for Babe Ruth fans than a handful of single cigars and a Corona Cigar Company baseball hat. Because Babe Ruth played for the New York Yankees during part of his baseball career, why not include single cigars from New York? Good choices to consider are the Macanudo Gold Duke of York and the Montecristo Connoisseur Edition. You might also want to toss in the Babe. It's a full-bodied, single cigar produced by the La Palina Family. To learn more about them and other single cigars sure to please serious baseball fans, please contact us today.