Posted by Corona Cigar Co. on Nov 2 2016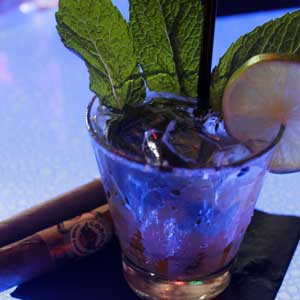 Cigar Samplers, the Perfect Way to Match the Perfect Cigar With the Perfect Drink
Three of the most popular reasons for purchasing cigar samplers are:
1. You are a new cigar smoker, and want to find what you like.
2. As a gift for a cigar smoker.
3. You are a cigar smoker who wants to try something new, but you are not sure what.
If those are the only reasons you buy cigar samplers, you are forgetting the best reason. A tasting party with your cigar aficionado friends is an enjoyable and relaxing way to spend an evening. Tasting party? Yes, a tasting party. With a variety of cigars and drinks you try new flavors, looking for that perfect match between cigars and drinks to bring out just the right flavor of both.
Easy choices for a match to cigars are cognac, a whiskey or bourbon/scotch, rum, and port. They are traditional and safe, but they are just a starting point. Don't just think of alcoholic beverages either, many non-alcoholic beverages match well with cigars also. A good non-alcoholic drink with a wide range of choices to choose from is coffee. Whether your choice is an espresso, cappuccino, or a simple dark roast many coffees are a good match for cigars.
So, how do you choose a good pairing? Trust your taste buds; it is what the experts do. Master cigar makers and whiskey distillers trust their eyes, nose, and their taste buds when looking for the perfect ingredients for cigars and whiskies. You can do the same, experiment and try different drinks with your favorite Corona; and don't forget the non-alcoholic drinks too.
Does a perfect match of cigar and drink exist? Yes it does, but it is different for each person. Some combinations can even bring out flavors not apparent in the drink or the cigar alone. Here are some simple guide lines to help you find your way.
When experimenting with a new combination try keeping mild cigars with mild drinks, medium with medium, and full bodied with full bodied. This keeps a strong cigar from over powering a mild or medium drink and vice versa.
With rum a rule of thumb that will help in your experimentation is match the color of the rum with the color of the cigar wrapper. Light wrapper with light colored rum and darker colored wrappers with darker rums usually work well.
With beer try to stick with hops beers to start, matches can be found with wheat and other beers. But, the bitterness of hops plays well with a good cigar. And don't forget bottled beer either. A Heineken with a Corona Padron is a good match.
For non-alcoholic drinks, try coffee, tea, juice, soft drinks (yes colas and even root beer), and water. Do not under estimate the power of water to bring out the full flavor of your cigar.
Have your friends over for a tasting. Our cigar samplers are perfect for an evening of trying different cigars with different drinks. Here's to your perfect match.
Contact us to begin the journey to your perfect match.