Posted by Corona Cigar Co. on Nov 2 2016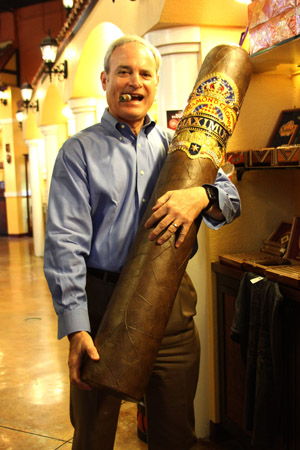 Cigar Samplers When You Don't Know the Boss's Brand
Winter holidays are coming and it's that season when we all wonder what to get the boss. You know the boss loves a great cigar and you know the boss is picky about cigars. So, it's a gamble - make points by getting one of the favorite cigars, or not by getting something else the boss throws away later?
Why not give the boss cigar samplers? This says you know a great cigar is important to your boss, and it also says you know your boss likes more than one type of cigar. It says a lot that you know your boss's likes and dislikes, it shows you pay attention.
You can get a sampler that includes cigars from one blend, or you can get a sampler such as the Sweet 16 sampler that includes two cigars from 8 great blends. There are many samplers to choose from, and you don't have to choose on your own. We'd love to help you choose the best sampler so you score those points with your boss.
Before you contact us to get the perfect cigar sampler for your boss, we want to give you some advice on timing.
If you are going to purchase the cigars more than a week before you give them as a present, we'd suggest you also purchase a Humidipak. The Humidipak isn't expensive and it will keep the cigars from drying out before you give them as a present. Including the Humidipak will also help your boss who might want to keep the cigars at the office for a few weeks.
Ready to make those points with a cigar sampler holiday present? Just contact us and we will make it easy for you!