Posted by Corona Cigar Co. on Nov 2 2016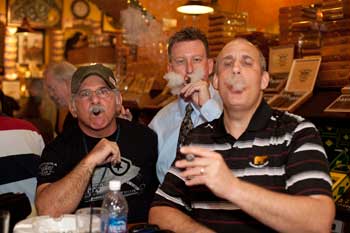 Cigar Samplers - Tips for the Novice
What comes to mind when you hear the word cigar? Perhaps having an air of being elite, sophisticated or chic. The concept of smoking a cigar has always been associated with having a particular lifestyle and can now be enjoyed by those who want to have the ultimate cigar experience.
If you are a novice and not sure where to start, Corona's cigar samplers are a perfect fit for your smoking preference. Each sampler displays the exquisite quality of flavors from around the world. They come in a wide variety to choose from and are rolled from the finest tobacco leaves, providing the perfect aroma and balance.
Cigar 101
To get the most out of your smoking experience here are a few things to take into consideration. First selecting the perfect cigar depends on personal preference. The body of a cigar can range from mild to medium to full. Each will display the strength of its smoke when "puffed". While the overall strength of the cigar should be stimulating it should never be overwhelming to the palate.
Next consider the size which ranges from a five inch to a seven inch. For example a five inch might be recommended after lunch where as a seven inch might be preferred while chatting with friends. In either case you should never rush through your cigar experience.
Golden Choice
If you are still unsure which cigar is the right one for you consider the CAO Gold which is found in the CAO Variety 5 Pack. This particular cigar is recommended for beginners because of its classic cigar blend and creamy smoke. It is perfect for both the novice and connoisseur alike. There are also other sampler packs that are just as pleasurable such as the Corona Flavors Sampler, Lucky Seven and Sweet Macbeth just to name a few. Whichever cigar sampler you choose sit back, relax and take the time to enjoy the ultimate cigar experience.
For more information about our cigars please visit us at Corona Cigar Co.