Posted by Corona Cigar Co. on Nov 2 2016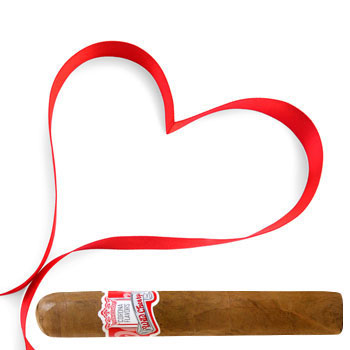 Cigar Samplers: A Valentine's Gift To Make The Man In Your Life Swoon
Men are always complaining about how tough holidays like Valentine's Day are for them. Men feel tremendous pressure to prove their love on anniversaries, and romantic holidays like Valentine's Day. Of course, the commercialization of love is not ideal, but when you think about it, men have it easy. All month long there will be tons of advertisements showcasing gifts that men can buy for women. Jewelry, flowers, chocolates, the list goes on and on for men. There are so many great gift ideas for women.
However, what does a woman buy for a man when she wants to give a thoughtful, romantic gift that shows she cares? Actually, finding a great Valentine's gift for a man is simpler than you think. Just purchase him a cigar sampler. You don't even have to know exactly what kind of cigar he likes, because a sampler will let him try several new cigars. He may even find one or two favorites to add to his regular rotation of cigars.
If you want to be sure to surprise him with cigars he has never tried, order the Lucky 7 Cigar Sampler. This premium sampler features seven cigars that are only available at Corona Cigar Co. These exclusive cigars are an incredible value and they are sure to make your man happy!
If you want to knock his socks off with a really premium cigar sampler, you can't go wrong with the La Aurora Preferido Treasure Box Tubo Cigars Gift Box featuring three of the finest cigars available anywhere in the world, in a really luxurious presentation.
This Valentine's Day, don't leave your lover feeling cold, warm him up with a romantic cigar sampler gift. If you have any questions about cigar selections, please contact Corona Cigar Co. and we would be happy to help you out.