Posted by Corona Cigar Co. on Nov 2 2016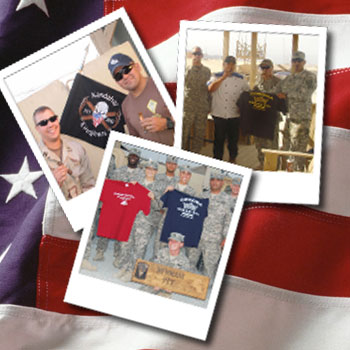 Cigar Camaraderie
Smoking cigars is often a social custom rather than a solitary practice. This phenomenon has no better example than a monthly cigar social that takes place on the patio at Little J's Bar on Washington Avenue in Houston, Texas, geared to military veterans. The cigar social is the brainchild of Carlos Garcia, a 33 year old United States Army vet.
Garcia, who served in the Iraq War, left military service in 2011. He soon discovered that he missed the camaraderie that he experienced when he wore the uniform. Civilian life has been good for Garcia. He recently married and has obtained a bachelor's degree in psychology. He currently works for a mental health organization that helps veterans deal with some of the psychological problems inherent from having served in combat.
Being able to puff on fine cigars and swap old war stories is just one of the pleasures of the veterans' cigar socials. The gatherings are often an occasion to vent about problems at home and work with people with an understanding of the problems facing vets face that few civilians have a proper understanding of. The social is a good occasion to network, for example for someone who is looking for work. It might even be an occasion for the attendees to discuss the virtues of various brands of cigars. The idea is to relax, enjoy a good smoke, and interact with like-minded people.
Corona Cigar Company is proud of and supports the men and women who have served in the United States Armed Forces.