Posted by Corona Cigar Co. on Nov 2 2016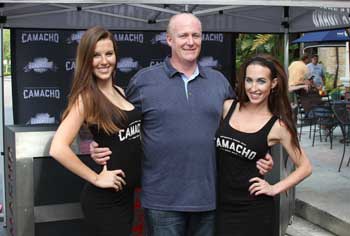 Cigar Brands Spotlight: For the Love of Camacho
Cigar brands conjure up a lot of emotions. For some, it's a feeling akin to puppy love, sweet, platonic and often unrequited. For others, it's a full-blown, can't stop thinking about you, unending need that must be satiated at all costs. Camacho Cigar fans tend to count themselves among the latter and with good reason. The company's cigars offer them a chance to enjoy in-your-face flavors that can't possibly be ignored. And they've been doing so since the 1960s. So, fans have had plenty of time to fall hard for Camacho Cigars.
Cigar legend has it that the family's patriarch started working in Cuba's tobacco industry at a young age but fled to America years later. Fortunately for cigar smokers everywhere, he didn't abandon his craft. That's partially why we're all able to enjoy Camacho Cigars to this day. The other half of the longevity equation has to do with the company's well-respected business practices and street cred. People instantly recognize the cigar brand and associate it with bold, high-quality cigars.
Speaking of which, we can't fail to mention their time-tested line of Corojo cigars. Even though Davidoff purchased Camacho Cigars in 2014, the entire Camacho Line has been upgraded and re-launched with new brands and bolder flavors. Consequently, they are enjoying a resurgence in popularity as of late. Cigar aficionados hoping to get in on the excitement will find a variety of Camacho Corojo cigars on offer through the Corona Cigar Company's webstore this month. The list includes Camacho Nicaragua, Camacho Connecticut, Camacho Corojo, Camacho Triple Maduro, Camacho Criollo, Camacho Ecuador and Camacho Factory Unleashed. Understandably, the company has managed to amass more than just the Corojo Collection. There is a cavalcade of others to consider buying as well. Many of them are made with pure, Cuban-seed wrappers, fillers and binders. To learn more about the Camacho cigar brand and restock your humidor with the world's best tobacco products, please contact us today.