Posted by Corona Cigar Co. on Nov 2 2016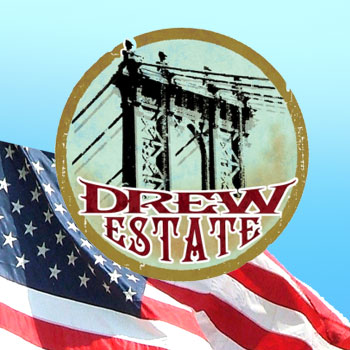 Celebrate the 4th of July with Drew Estate Cigars
Summer is finally in full swing and the temperatures are soaring. Fireworks stands are starting to pop up all over town which means it is time to stock up on fireworks and start planning your Independence Day BBQ.
Whether you will be throwing a giant party where you decide to invite all of your friends and family over to your place, or you will be spending time with just your immediate family at a park or the lake, Drew Estate Cigars will bring the party to life. Cigar lovers everywhere have heard of Drew Estate cigars, because they are carefully crafted and have developed a real following, as they offer something for everyone.
If you want a full-flavored cigar, try the Liga Privada Undercrown cigar. For a slightly milder flavor with chocolate undertones and an amusing conversation piece, order the My Uzi Weighs a Ton cigar. Of course, cigars are so much better when they are shared with other cigar lovers, so order enough to hand out at your Fourth of July get-together, or to give as a hosting gift, if you have been invited to someone else's party. You simply can't go wrong when you are offering friends a quality cigar from Drew Estate.
This Independence day, after you smoke up some meat, and smoke up the sky with your fireworks, be sure to smoke a fine cigar to cap off the evening. For more information on the amazing selection of cigars available for affordable prices at Corona Cigar Company, please contact us.