Posted by Corona Cigar Co. on Nov 2 2016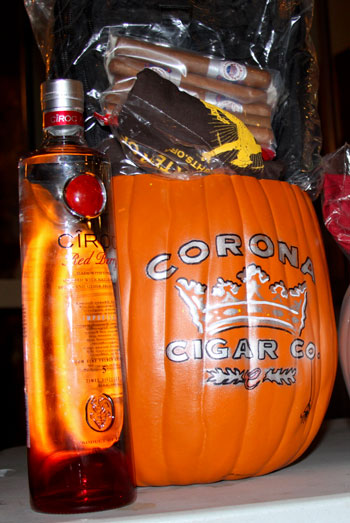 Buy Cigars Online to Give to Parents of Trick-or-Treaters
The leaves on the trees are already beginning to change colors, which means that fall is in full swing. It's hard to believe that Halloween is just a month away. Kids everywhere are starting to talk about their costumes and trick-or-treating plans.
You can join in the fun in a big way this year. Instead of just handing out candy to the kids, give a treat out to the parents as well. After all, they're the ones who put in all the investment of buying or making a costume and driving their kids around all night. They should get a treat too. If you want to be the most popular house on the block, give the parents a cigar when they bring their kids by to trick-or-treat.
More and more families only take their kids to trick-or-treat at the homes of people they know and focus on attending community events instead. So, odds are, the majority of the trick-or-treaters you see this year will be your friends and neighbors. Offering the parents a cigar will be a friendly gesture that they're sure to enjoy.
Handing out cigars doesn't have to cost you an arm and a leg, when you purchase cigars online you can find incredible savings on world-class cigars. Corona Cigar has a clearance section of the website where you can find cigars up to 70% off, the perfect solution for buying a lot of cigars at once.
For more information on premium cigars at unbeatable prices, please contact us.