Posted by Corona Cigar Co. on Nov 28 2017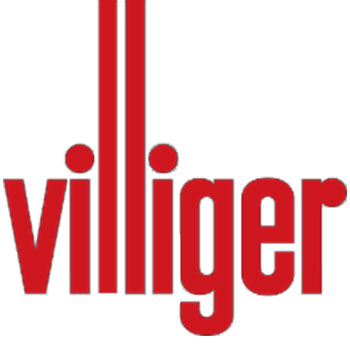 Brand Spotlight: Villiger Cigars
Though Switzerland may well be one of the last places your mind turns to when you think of cigars, one of the world's leading cigar brands has operated from the Swiss town of Pfeffikon for nearly 130 years. The Villiger cigar company does business around the world, providing cigar lovers with high-quality tobacco products. Here is a brief spotlight of the Villiger company and its products.
A Brief History of Villiger
The history of Villiger cigars began in 1888, when founder Jean Villiger started making cigars in his own home with his wife Louise. In 1918, the company passed to their sons, Max and Hans. The company's international profile began to grow in the 1950s, when it started using Cuban tobacco in its cigars. Continuing to expand, Villiger eventually broke into markets from Indonesia to North America. Today, the Swiss company remains a leading exporter of fine cigars throughout the world.
Cigar Profile
The typical Villiger cigar is of medium strength with rich flavor. The cigars are made from tobacco grown in Nicaragua and the Dominican Republic. Villiger wrappers are sourced from Honduras and Ecuador, giving the cigars a more complex taste and aroma when paired with the main tobacco blend. Individual cigars from Villiger, however, can vary in strength. The Villiger La Capitana Churchill, for instance, is a full-strength cigar that is best suited to those who prefer a more intense smoke.
Select Villiger Cigars
Villiger offers many different types of cigars, from high-end singles to affordable cigars to meet your everyday smoking needs. Here are just a few of the different Villiger cigars you can find here at Corona Cigar Company:
Export Natural: The Villiger Export Natural is a perfect go-to for regular smoking. Coming in packs of five for just $5.50, it's one of the most affordable daily smokes you can find.
1888 Fuerte Double Corona: A Dominican cigar that is somewhat on the mild side of medium-strength, the Villiger 1888 Fuerte Double Corona is a large cigar that is ideal for a longer smoking session in the evening or on a day off.
Connecticut Kreme Churchill: Featuring the interesting combination of Dominican tobacco with an Ecuadorian Connecticut wrapper, the Connecticut Kreme Churchill offers a medium-mild smoke with a touch of nut and wood flavors lent by the wrapper.
These are only a few of the many options that Villiger offers to connoisseurs of high-end cigars. Check out our Villiger page to see all of the offerings from this iconic Swiss brand. For more great cigars, explore the different cigar brands offered by Corona Cigar Company or contact us with any questions you may have about our products.