Posted by Corona Cigar Co. on Aug 25 2020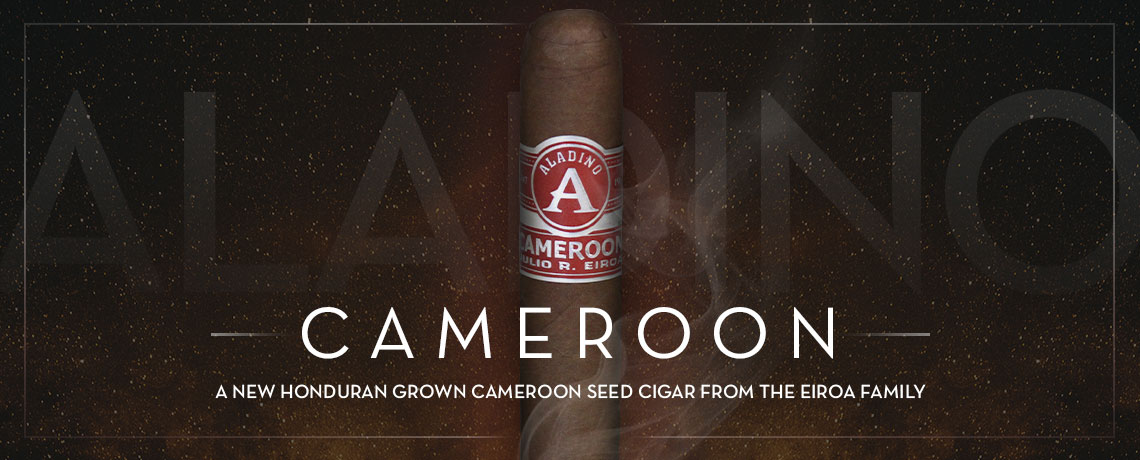 A Honduran Cameroon?
Are you a fan of Aladino Cigars? If you aren't, I think you should be. Julio and Justo Eiroa are masters at blending the taste of the old days into their flavorfully classic blends. It comes as no surprise that we now have another phenomenal addition to the Aladino line.
Introducing, the Aladino Cameroon.
Although… not at all from Cameroon, Africa. This is one thing that makes this particular cigar unique from the other Cameroons on the market. The wrapper leaf is grown by the Eiroa family in Honduras, using authentic Cameroon seeds. While traditional Cameroon tobacco is still available, it has become increasingly more expensive over the years, due to low yields on crops. No strangers to innovation or overcoming obstacles, the Eiroa family has worked diligently to get this version of the Cameroon leaf just right. Now, we have the Aladino Cameroon available for all to enjoy.
Blended with the famous Eiroa family Corojo tobacco in the filler and binder, it is then wrapped in reddish-brown Honduran Cameroon leaf. A few puffs in, and you'll begin to experience the rich earthy flavors of the Honduras, along with hints of red apple sweetness, and tingling red chili pepper, all while remaining creamy and smooth on the mouthfeel.
It is truly a unique blend that you'll have to try for yourself, I know you'll enjoy it!
And don't forget, Corona Cigar Co. has a massive selection of cigars to choose from. Reach out to one of our cigar experts and find your new favorite smoke today!
Writer, Corona Cigar Co.