Posted by Corona Cigar Co. on Nov 2 2016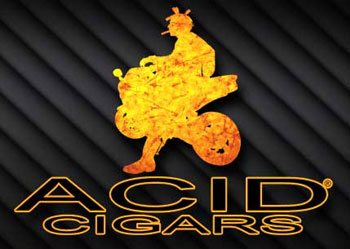 3 Things You Should Know About Acid Cigars
Acid cigars have developed a huge following since they burst onto the market, and if you have a smoking buddy who is a fan of them you've likely heard him sing their praises already. However, if you're looking to cut through the smoke surrounding acid cigars (so to speak), here are some things you need to know about them in order to properly appreciate one.
#1: Acid Cigars Are Infused With Flavor
Typically, when you smoke a cigar, you're focusing on the flavor of the tobacco. It's why you might choose to age cigars in a humidor. Acid cigars, on the other hand, are infused with flavor. Aging them will lessen the flavor, and they should be kept packaged, away from other cigars so they don't mix.
#2: They're Hand-Rolled in Nicaragua
For folks who love an authentic cigar, acid cigars are hand-rolled from only the finest tobacco in Nicaragua, and then the infusion process gives them their unique flavors by using herbs, spices, and other ingredients. The process is an industry secret, but the product it creates is one that's known around the world, and favored by those who love an occasional, flavored treat.
#3: They're Color-Coded For Your Convenience
Acid cigars come in a variety of tastes and styles, but they're separated into four labels; blue, red, gold, and purple. While there are a lot of tastes and flavors within each band, the color is a simple way to determine the strength, body, and overall power of the cigar in question. That way you can gauge where it is in regards to what you can handle, and prefer, as a cigar smoker.
For more information on cigars in general, and acid cigars in particular, contact Corona Cigar Co. today!