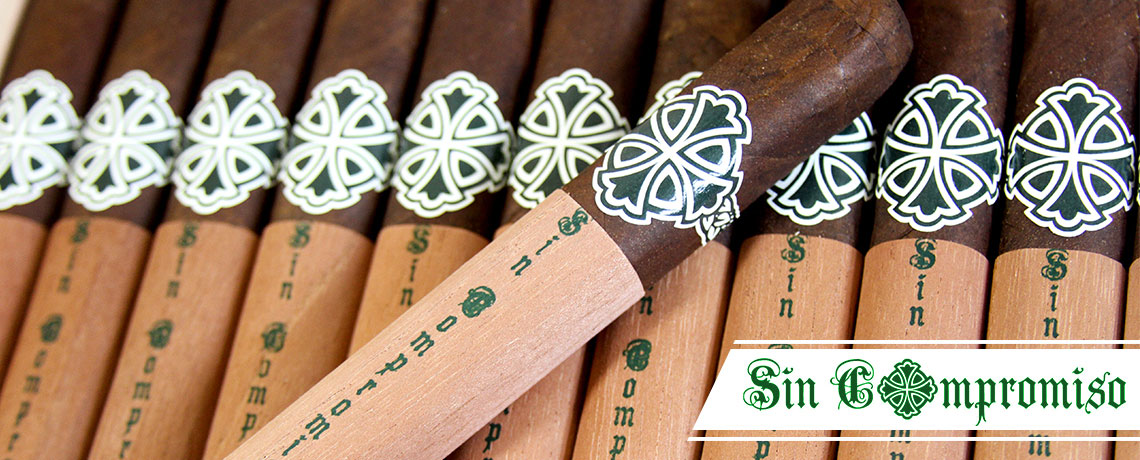 Sin Compromiso Cigars
If you're a fan of Steve Saka and his creations, which most people are, then the new Sin Compromiso Cigars are a must-try! Translated to "Without Compromise", these cigars are a result of 3 years of experimenting with black tobaccos leaves from Nicaragua, Ecuador, and Mexico. Each cigar is gently soft-pressed with a Spanish Cedar sleeve. Sin Compromiso Cigars come with an Ecuadorian binder, Nicaraguan filler tobacco, all wrapped within a Mexican San Andrés wrapper. Order the Sin Compromiso Cigar by Dunbarton Tobacco & Trust today and experience this complex yet flawless cigar.
The Sin Compromiso No. 6 was rated the #9 Cigar of 2019 by HalfWheel.


Strength: Medium to Full
Binder: Ecuadorian
Filler: Nicaraguan
Wrapper: San Andrés Maduro
Origin: Nicaragua